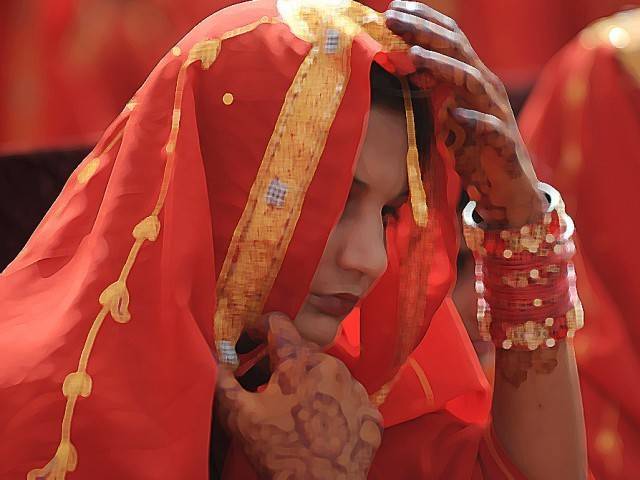 ---
PESHAWAR: The Peshawar police have arrested three members of a Jirga for ordering a marriage of a minor girl to a 41-year-old married man as Vani.

Vani is a tribal tradition under which a girl is married to a person (whatever his age or social status may be) as a penalty for the wrongdoing of her elders or family.

According to sources, the 13-year-old girl was married as Vani as a punishment for his brother's alleged illicit relationship with an 18-year-old girl, Ma****.

The sources privy to the development said that Su*** and his sister was confined in a house after the allegations, who now have been recovered by the police.

The custom of vani: Tit-for-tat, the tribal way

The Jirga to settle the matter had decided to marry Su*** sister as Vani to the married man. However, his uncle reported the incident to the police, who took a timely action and rescued both the siblings.

According to police, a case had been registered against all the Jirga members, Three accused Jirga members have been arrested while raids are being conducted for the arrest of three other members, they added.

Although banned and outlawed by the government in 2011, the custom still exists and has spilled over into other provinces in the country.