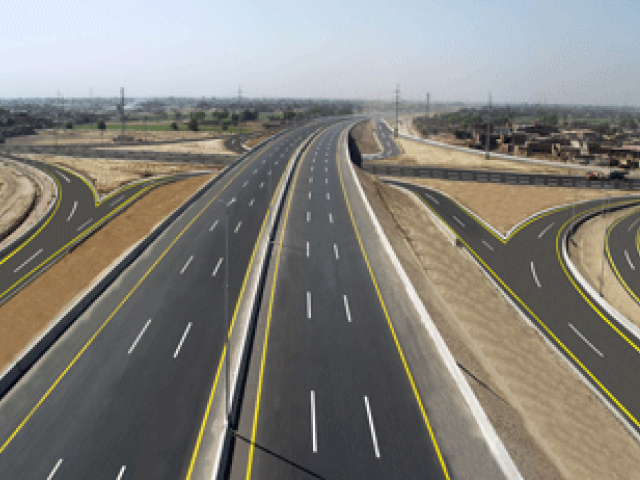 ---
RAWALPINDI: With the foundation stone slated to be laid in August, a senior official of Rawalpindi Ring Road's execution authority has said that they will also develop special economic zones (SEZs) along the signal-free route.

This was disclosed during a seminar at the Gymkhana Club in Rawalpindi on Sunday, where Rawalpindi Development Authority (RDA) Chairman Tariq Mehmood Murtaza shared details of the proposed ring road with the elite, and members of the city's trading and business community among other stakeholders from the twin cities.

Murtaza highlighted the importance of the ring road, stating that it will set a new horizon for the development of the city.

Moreover, he said that they hope that the project will offer a major pull factor for the growth of the city in a south-westerly direction.

In this regard, he elaborated that the establishment of the special economic zones along the ring road will steer the development and growth of the city per modern town planning practices.

"It will change the skyline in the region," he said, hinting that the SEZs could see the development of highrises in the district.

The RDA chairman said that he firmly believes the ring road will not only decongest the city but will also help control the unchecked urban sprawl which has been afflicting Rawalpindi for decades.

He requested the stakeholders to adhere to the land use plan prepared for development along the ring road and to take it as an opportunity to contribute to the planned development of Rawalpindi. "It is the traders and businessmen who will really get to benefit from and take advantage of the ring road," Murtaza said.

Later, during a question and answer session, Murtaza heard concerns and suggestions from participants, noting that they will be incorporated in the project to make it more beneficial.

Last week, Murtaza, in an interview to The Express Tribune had said that Prime Minister Imran Khan had tasked the RDA to make arrangements for the groundbreaking ceremony of the project after the monsoon season.

He added that the foundation stone for the project will be laid near Margalla Hills – which is among the routes of the ring road.

When asked, Murtaza had said that they expect to complete the drawing and designing work of the project in June. Thereafter, as it moves to the execution stage, the premier can lay the foundation stone by August.

The government aims to extend the original, 38 kilometre-long, signal-free, dual carriageway from Rawat in Rawalpindi to Bhara Kahu in Islamabad, connecting with Murree Road. The revised plans suggest that the total length of the ring road will be 64 kilometres, with half of it in Islamabad and will cost around Rs100 billion to complete.

Published in The Express Tribune, June 8th, 2020.

 

 
COMMENTS
Comments are moderated and generally will be posted if they are on-topic and not abusive.
For more information, please see our Comments FAQ