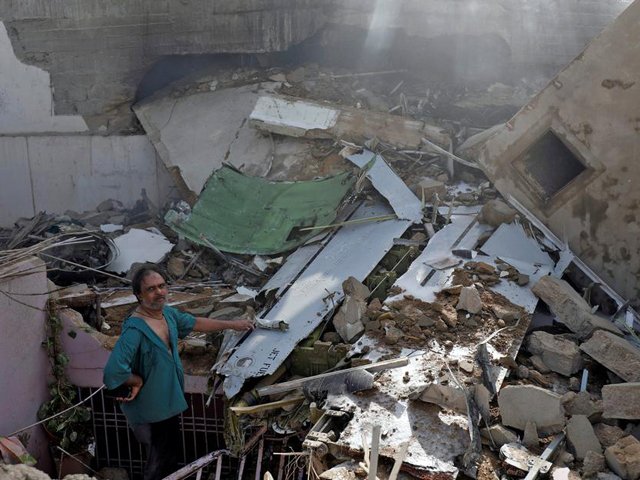 ---
KARACHI: The Aircraft Accident and Investigation Board (AAIB) expanded its investigation in the May 22 crash of a Pakistan International Airlines (PIA) flight in Karachi and summoning the duty roster of the air traffic controller, the sources said on Tuesday.

Also on Tuesday, Airbus experts began decoding the flight data recorder and cockpit voice recorder of the ill-fated A320 plane at BEA air accident agency in Le Bourget near Paris. Both parts of the black box were being decoded in the presence of the head of the Pakistani investigating team.

According to the sources, the AAIB had expanded the scope of the investigation. In this context, the investigation team had started gathering evidence at Lahore airport. The record of the conversation between the air traffic controller and the captain at Lahore had also been obtained.

French experts complete their crash probe

The sources said that the investigation team had also sought last month's duty roster of the air traffic controller from the Civil Aviation Authority officials in Karachi after it emerged that there was shortage of staff.

Black boxes opened

The head of the investigating team, Air Commodore Usman Ghani is in France, where the French experts started decoding the flight data recorder and the cockpit voice recorder of the ill-fated plane.

The black boxes reached France on Monday accompanied by a two-member Pakistani investigation team. Air Commodore Ghani also met representatives of the Airbus and engine manufacturer company CFM Engines.

The A320 operated by the PIA crashed short of the runway on May 22, killing 97 people on board after the pilots reported the loss of both engines. Two passengers survived and there reports of significant damage on the ground.