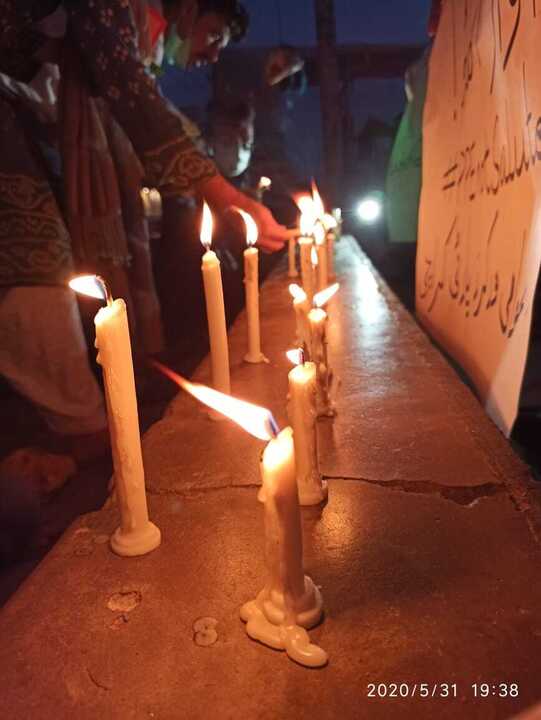 ---
KARACHI: Expressing grief over the lives lost in the Pakistan International Airlines (PIA) crash on May 22, the Awami Workers Party's (AWP) Karachi has demanded an impartial investigation of the tragedy.

In a vigil held at Model Morh, near the site of the crash on Sunday, AWP representatives stated that initial reports suggested the crash occurred due to technical faults, adding that even the pilot's final exchange with the Air Traffic Control tower indicated that he had failed to land the plane due to a technical issue.

AWP Karachi President Shafi Shaikh expressed reservations over the special investigation board that, according to him, comprised the same people who were responsible for this tragedy.

"The ineptitude of the Civil Aviation Authority (CAA) is evident through the numbers. Pakistan's rate of accidents in a million departures is 29.25, which is the highest in the world," he stated, adding that though aviation in Pakistan had a spotty safety record with several incidents in the past decade, the investigation reports of these incidents were never made public.

"Unfortunately, the blame is once again being pinned on engineering workers and the pilot, while the real culprits in the management and the ministry associated with the airline are not being questioned," said AWP Karachi general secretary Khurram Ali, adding that these workers and low-ranking officers were simply scapegoats.

PIA plane crash claims another life

He maintained that the ruling class had been trying to destroy the PIA through nepotistic appointments of inept officials, regardless of which section of the ruling class was in power.

"Not only have they minted money in this manner, but they have also been paving the way for the PIA's privatisation," claimed Ali.

He added that the Pakistan Airline Pilots' Association (PALPA) had long been protesting inadequate safety measures and the working conditions of the ground staff and flight crew, but these were ignored by the management.

The AWP representatives further said that a major chunk of PIA staff consisted of daily-wage earners and contractual workers, who were deprived of rights such as basic income, medical facilities and other employee benefits, while little attention was paid to their training.

The AWP demanded that the International Civil Aviation Organisation, International Federation of Air Line Pilots' Associations, International Air Transport Association, PALPA and other associations linked with aviation form a high-level commission.

Moreover, they called for the inclusion of GE Capital Aviation Services - from where the plane was leased - in the investigation.

To ensure impartial inquiry, the party further asked for the immediate dismissal and inclusion of PIA chairperson Air Marshal Arshad Malik, CAA chairperson Hassan Nasir Jamy, CAA additional DG Air Marshal Ashraf Bhatti, and Aviation Minister Ghulam Sarwar Khan in the investigations.