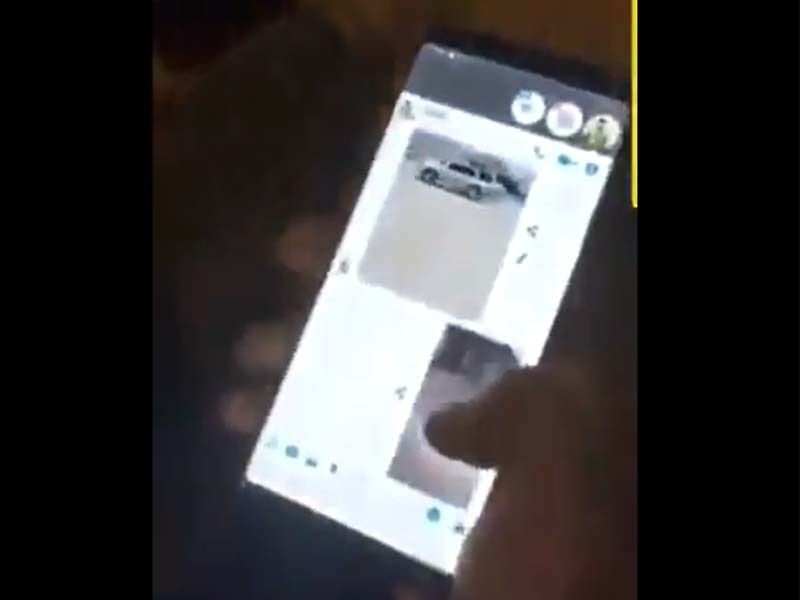 ---
Footage purportedly showing the WhatsApp video that sparked the brutal lynching of a young man at a barber shop in Quetta's Hazara Town has gone viral. The Express Tribune analysed the claim to be false.

A video was shared thousands of times on various social media platforms with the caption:"After watching this video, these men turned into savages."


This was the purported video which resulted in the barbaric lynching in Hazara town of Quetta. #Balochistan #Pakistan https://t.co/DuxgTpitKm

— FJ (@Natsecjeff) May 30, 2020


Bilal Khan, the victim who lost his life in the incident, hands over a phone to someone with a chat open on the messaging application.






The unidentified person then watches a video showing pedestrians on a street which include women walking by. The footage then cuts back to Bilal who is sitting on bench inside the shop.

A rumour on social media claims that Bilal, his two friends Niaz and Khalil were lynched for filming girls.

Tribune Fact Check: Altaf Hussain attends funeral of Covid-19 positive daughter?

Police officials in Quetta denied that this is the video that sparked the brutal attack. Another video claims to show Niaz bandaged in a hospital bed, with a man next to him in which he explains why the incident took place.


"He sold a vehicle to the owner of the shop and went to collect Rs40,000 from him," he patient says in the video. He goes on to add that they were then attacked by assailants.




When contacted, authorities said that they are exploring all possibilities.


Meanwhile, another video doing the rounds on WhatsApp groups as well as social media platforms show a police officer outside the door of the room in the barber shop where the incident took place.He can be seen gesturing as people rush out of the room.