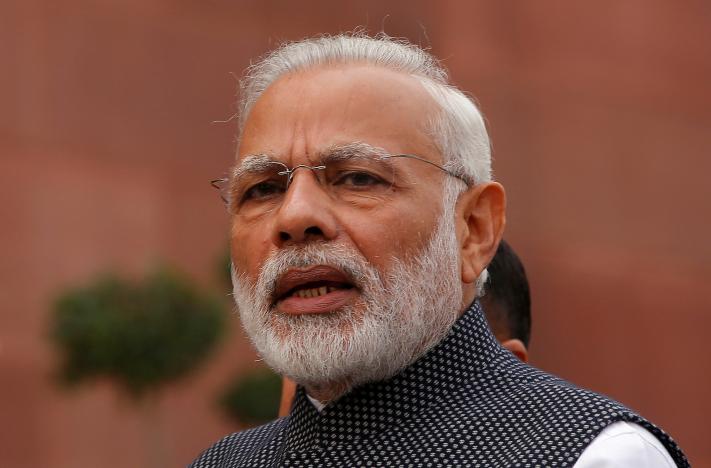 ---
A paper by Arvind Subramanian, former chief economic adviser to the Government of India, published in December 2019, titled "India's Great Slowdown", explains the stark decline of Indian economy after the 2008 global financial crisis. As world trade stagnated, Indian exports and investments both suffered sharply and by 2019 the growth had slowed done to 4.5%. The paper says, "Growth of consumer goods production has virtually ground to a halt; production of investment goods is falling (and) indicators of exports, imports, and government revenues are all close to negative territory."

It turns out that in the mid-2000s, speculating an economic boom, state-run banks started lending generously, specially to infrastructure companies. But even though delays in the infra-projects created debt servicing problems, yet with the enhanced credit appetite, the companies kept taking more loans from non-bank financial companies (NBFC) that had been specifically created for such purposes. With slowdown in actual projects, investments surged in real estate, creating another unsustainable bubble. Arvind calls this the Four Balance Sheet Crisis.

In the shadow of this crisis and with bad-loans accumulation and staggering non-performance assets (NPAs), the Indian banking sector has come to its knees. As a result, banks in India started closing since the second quarter of 2019, when NPAs of Yes Bank, one of India's largest private banks, crossed $31 billion. As of now, as more and more private banks are getting busted, the Reserve Bank of India, in a bid to rescue them, has already announced merger of 21 bad banks.

All this has amounted in a total loss of trust and confidence between the investor and the market as several companies, including big names like the Anil Ambani Group, Essel Group, Dewan Housing and Finance, have NPAs exceeding thousands of crores. In this spiral of collapse, which the Indian authorities failed to foresee, the common people who had their moneys in these banks have been struck hardest as they face the risk of losing their savings.

One should heed that the over-lending had mostly been into the pockets of infrastructure companies, which have been at the core of India's current economic crisis, owing to delays and non-completion of pledged projects. Yet the Modi government announced its humongous Sagar Mala Project in this difficult air in 2015. This INR8.5 trillion project aims at the complete modernising of India's ports, the development of 14 coastal economic zones (CEZs) and construction of a vast network of roads, rails, inland and coastal waterways, that will connect industrial clusters in the hinterland with the coasts to facilitate the export of Indian goods.

The Sagar Mala is said to be India's alternative to China's Belt and Road Initiative, though at a national scale rather than an international one. But the point missing is: where will all the new loans needed for such an intense multimodal project come from when Indian moneylenders have already crashed? As the global economy is still in a setback, fund mobilisation from foreign investment can also not be expected, especially when India is not ready to ease-in structural changes required by its Western friends.

Following the environment of completion delays, an estimated less than a fifth of the Sagar Mala projects have been completed since 2015. Funds unavailability, land acquisition problems, and environmental issues, all snare upon the project as the Modi government keeps boosting of lakhs of crores for its "project-pipeline of projects" yet to be identified and awarded.

Compared to the Sagar Mala, Pakistan's China-Pakistan Economic Corridor project, which is also an ambitious one, seems to have better prospects. Aiming to join several economic hubs in the country with its coasts; reinforcing nodal points with dams and power projects; oil pipelines and refineries; and a net of roads and railway lines that go beyond Pakistan and into China, Afghanistan and Central Asia on one side; and sea lines that reach into the Middle East, on the other — makes it a truly multiregional project.

The stark difference between Sagar Mala and CPEC though is their sources of funding. While India seems to be self-sourcing Sagar Mala with not much outside parties showing interest —CPEC, being a flagship project of the BRI, has an overarching patronage of China, who is willing to fill in the gaps wherever Pakistan sees a lacking. And while India is not sure who it is going to sell its products to from the coasts and roads it is aiming to build as its exports are facing a down, Pakistan is eyeing its coast and roads to becoming transit route for oil from the Middle East to China and for Chinese goods that need to reach the Middle East, Africa and Europe. Once China gets out of the Malacca Dilemma with the establishment of CPEC, the Indian side of the Indian Ocean will also probably lose about half of its economic flow, making the old sea lanes less lucrative.

All these factors add to the prospects of CPEC, especially when the United States is having to leave Afghanistan in the hands of a pro-Pakistan Taliban, that will be willing to do business with Pakistan in the long term. India's abandonment of Iran in its difficult times of sanctions will have the effect of pacifying Iran towards Pakistan too, which is already showing in the bilateral relations. The overall geopolitical situation is moving towards a regional integration around Russia and China — with the Shia-belt states and even Turkey coming close to Russia; South East Asian and South Asian states minus India coming closer to China and China and Russia coming closer to each other.

In this foreground, India is showing persistence in allying with a friend that is constantly being seen absconding the region — the unreliable US — that does not seem to be in a position to give India the help it dearly and direly needs in this moment of collapse. Perhaps India need to work on its old disease of 'bad choice of friends' first, before it can get out of its national crisis if it wants a role in the region at all!

Published in The Express Tribune, May 29th, 2020.

Like Opinion & Editorial on Facebook, follow @ETOpEd on Twitter to receive all updates on all our daily pieces.