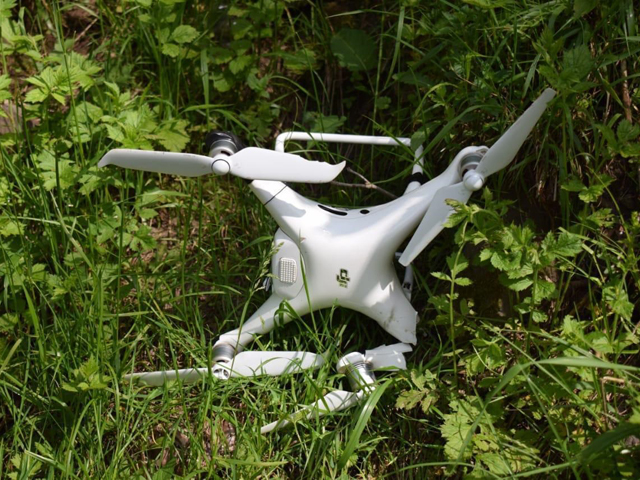 ---
Pakistani troops on Wednesday shot down an Indian spy drone that violated the country's airspace along the Line of Control (LoC), the military's media wing said.

The drone was brought down in the Rakhchikri Sector of the heavily militarised zone after it intruded 650 metres into the Pakistani territory, Inter-Services Public Relations (ISPR) DG Major General Babar Iftikhar said in a statement.


#PakistanArmy troops shot down an Indian spying #quadcopter in Rakhchikri Sector along LOC.
The quadcopter had intruded 650 meters on Pakistan's side of the #LOC. pic.twitter.com/ZARleWqaat

— DG ISPR (@OfficialDGISPR) May 27, 2020


This is not the first occasion when Pakistan's military had to respond to Indian violations as it also shot down a similar quadcopter that intruded 600 metres inside Pakistan's territory in Sankh sector last month.

"Such unwarranted acts by the Indian Army are a clear violation of established norms and existing air agreements between the two nuclear-armed neighbours. It also reflects the Indian Army's consistent disregard to the ceasefire understanding of 2003," the military's media wing had said after the incident.

India's expansionist policies now threatening neighbours: PM Imran

The incident took place hours after Pakistan's top leadership came down hard on the Modi government for its aggressive policy towards neighbours, putting regional peace at stake.

Prime Minister Imran Khan, in a tweet, said that India's expansionist policies in the region, led by the ruling right-wing Bharatiya Janata Party (BJP) of Narendra Modi, are becoming a threat to New Delhi's neighbours.

Foreign Minister Shah Mahmood Qureshi also strongly criticised New Delhi, saying that India has been fuelling insurgencies in Balochistan and is doing the same in Ladakh and trying to blame China.

Tensions have flared up recently between Chinese and Indian troops in Ladakh's Galwan Valley region. Both sides now reportedly have thousands of troops stationed on either side of the ceasefire line, leading observers to draw comparisons with the 2017 standoff between India and China in Doklam.