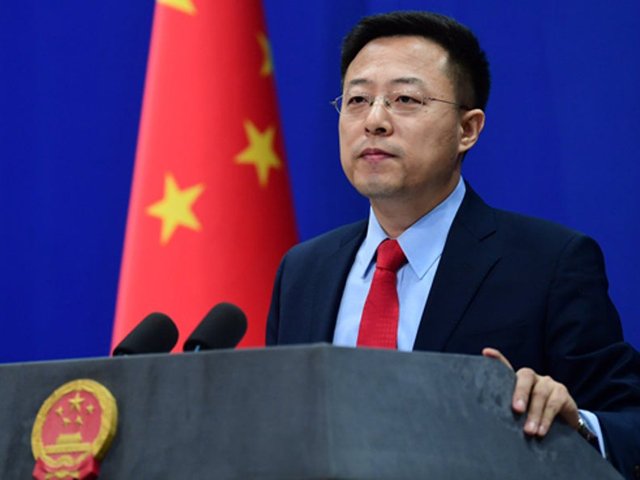 ---
After a standoff with India at the Himalayan border region of Ladakh, China has said that the overall situation in the disputed area with India is "stable and under control" and the two countries are capable of resolving border issues through dialogue and negotiations.

In a statement on Wednesday, Chinese Foreign Ministry spokesperson Zhao Lijian said that China and India have a sound border-related mechanism and communication channels.

"China's position on the border issue has been consistent and clear.   China has been earnestly implementing the important consensus reached by the leaders of the two countries, strictly abiding by the relevant agreements, and is committed to safeguarding national security and peace and stability in the China-India border area." he added.

India's aggressive policy towards neighbours putting regional peace at stake: FM Qureshi

Indian media reports said China recently deployed 5,000 more troops to the border area with India, and diplomats of the two countries have started talks on a peaceful resolution.

The flare-up between the two countries led to a scuffle between troops from both sides that resulted in multiple Indian security personnel being detained by Chinese forces, according to reports by Indian media sources.

"The situation became very volatile last Wednesday when a scuffle between Indian personnel and the Chinese resulted in detention of some of our jawans but later they were released," NDTV quoted a senior Indian bureaucrat as saying.

India's expansionist policies now threatening neighbours: PM Imran

The detained troops belonged to the Indo-Tibetan Border Police (ITBP), the bureaucrat said, adding that Chinese authorities also seized their weapons following the confrontation. "But eventually weapons were handed back and our jawans also came back," he was quoted as saying further.

While the Indian army in a statement denied any of its personnel were held by China, it remained mum on the detention of any border guards, the NDTV report added.

It also claimed the incident took place on India's side of the Line of Actual Control – much to the embarrassment of New Delhi.