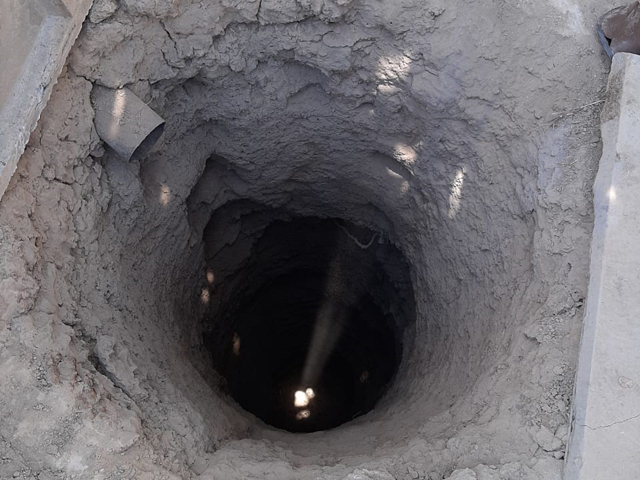 ---
PESHAWAR: In a horrific series of events, two young men lost their lives while trying to save a rooster that fell into a well in the provincial capital's Mattani Adezai area on the eve of Eidul Fitr.

Mattani police said that a rooster had fallen into the old and deserted well a night before the Eid. While searching for the creature, 16-year-old Samiullah lowered himself into the well but passed out owing to toxic gases.

Noticing his absence, Samiullah's family asked another young man, 22-year-old Hafizullah about Samiullah's bid to save the rooster. Hafizullah also climbed down the well to rescue the missing teenager but did not return. Fearing the worst, locals called Rescue 1122.

Man kills seven-year-old niece for 'making noise' at home in Peshawar

Rescue workers managed to retrieve the body of the two youngsters from the dried well after two hours of hard work. They were rushed to the hospital where they were pronounced dead on arrival.




Police said that the boys died of asphyxia.

The tragic incident took place on the eve of Eidul Fitr when the family was busy preparing for the religious festival.