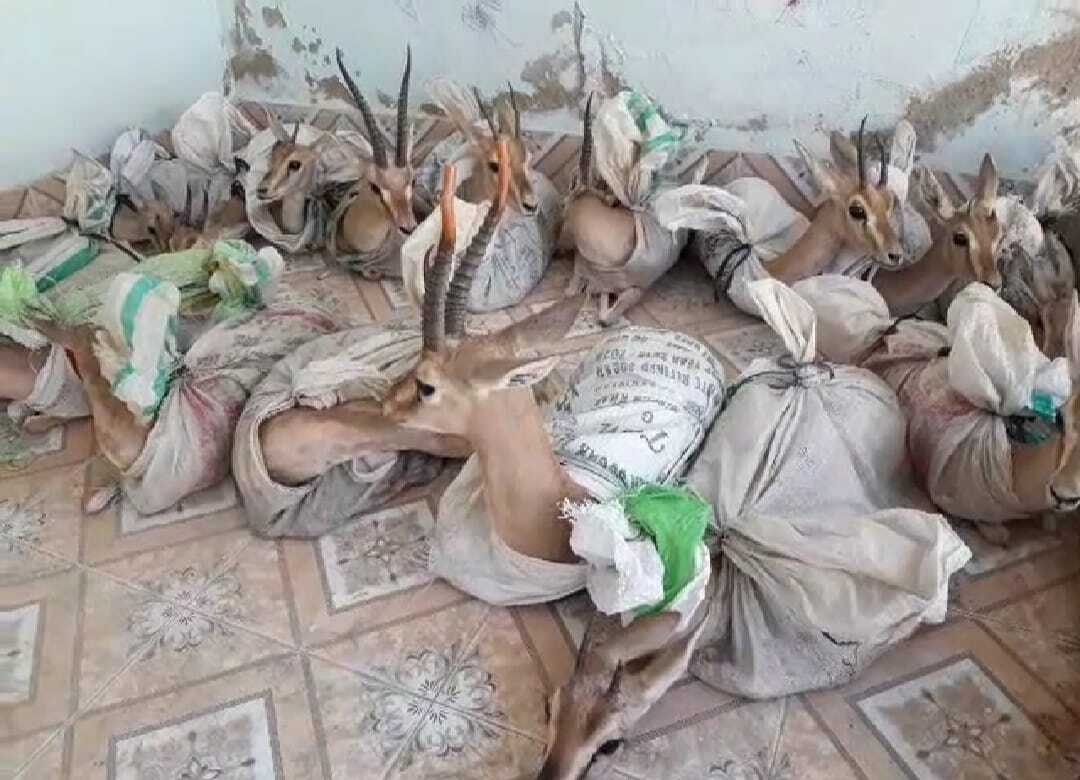 ---
Police in Umerkot on Wednesday foiled a bid to smuggle 18 deer to Hyderabad.

"Our officials were deputed at Samaro road, checked a car and found the deer and arrested the three suspects," SHO Umerkot Khalil Kunbhar said.

"After an official inquiry, the deer were handed over to the wildlife department," added the police official.

The wildlife department said that they have registered a case against the smugglers under Sindh Wildlife Protection Ordinance 1972.

"We are investigating the matter. The suspects will either be presented in court or we will impose a penalty under the law. The deer will be released in the forest" a wildlife department official in Mirpurkhas said.

Frequent incidents of smuggling and hunting of deer take place in Sindh. In most of the cases, the animals are caught and smuggled to hotels too.

However, the hunting of deer and birds has been prohibited in an area of around 940 kilometres in Tharparkar.

The area has been named the 'Chinkara Wildlife Sanctuary' and a ban has been imposed in the north from Wajatto to Chahlihaar, in the east from Chalihaar to Bhorelo, in the south from Bhorelo to Mithi and in the west from Mithi to Wajatto.
COMMENTS
Comments are moderated and generally will be posted if they are on-topic and not abusive.
For more information, please see our Comments FAQ