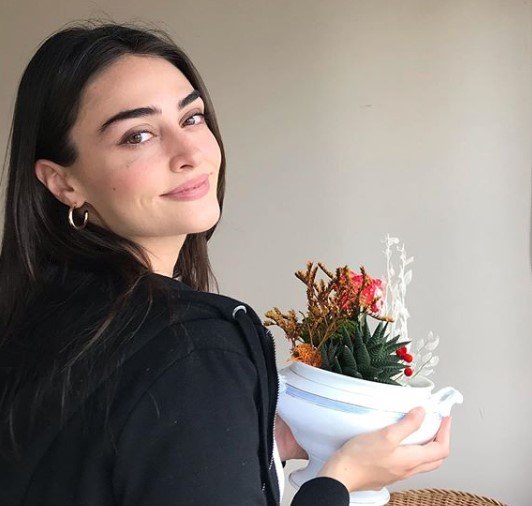 ---
Turkish actor Esra Bilgic who plays Halima Sultan in the popular series Diriliş: Ertuğrul may be on her way to Pakistan once the current pandemic crisis settles. In a lovely exchange with a Pakistani fan on Instagram, Bilgic revealed how she was humbled by the love she had received in the country.

On a picture of Bilgic posing on the beach, a Pakistani fan had talked about the show's impact in Pakistan and how Bilgic was one of the beloved Turkish stars in the country while praising her acting.




To this Bilgic responded that she was excited on meeting her fans n Pakistan. "I would like to say thank you with all my heart for your precious compliments. Your support makes me really happy. I'm waiting excitedly to meet you all in Pakistan after this period. Take good care of yourselves. Stay in peace and health," she said.




Bilgiç, was recently subjugated to moral policing by Pakistani fans in view of a picture of hers on Instagram.




The picture elicited comments like 'Why are some Turkish and Pakistani actors following Western culture?' and 'I hate you after seeing this picture Halima Sultan.'




Many even likened her on-screen persona to something that they expected from her in real life. The 'modest and noble' lady trope was repeated, implying that that's how she should lead her life.

Have something to add to the story? Share in the comments below.