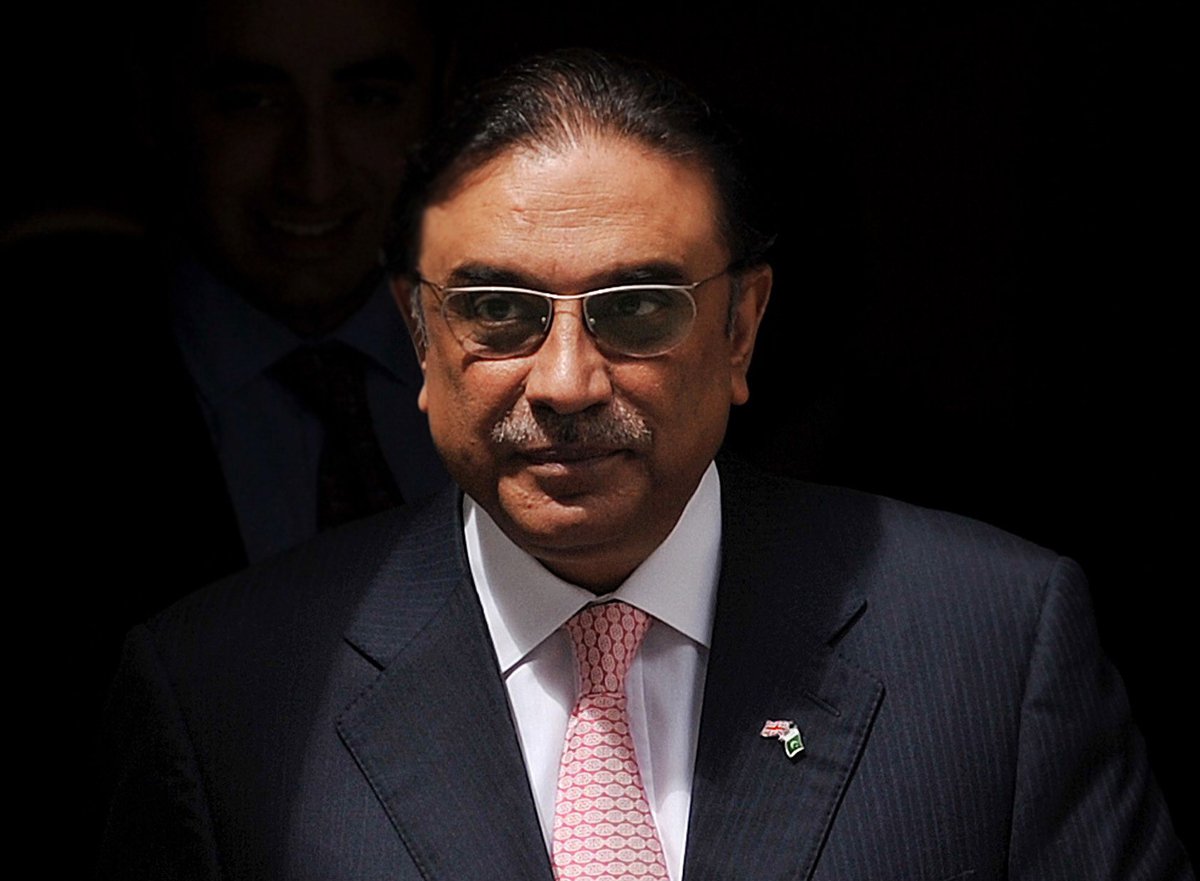 ---
 KARACHI: Former president Asif Ali Zardari's counsel has dismissed reports of the death of the Pakistan Peoples Party (PPP) co-chairman, saying he is "ill and recovering" at home.

During an informal conversation with the media after the hearing of the case against PPP leader Khursheed Shah's family at the Supreme Court Karachi's registry on Thursday, Farooq H Naek said, "The reports about Zardari's death are baseless. He has several illnesses and has back pain but he is at home because of the coronavirus pandemic."

Tribune Fact Check: Mystery shrouds over Zardari's health

Rumours are rife on social media that the health of Zardari has taken a turn for the worse.

Viral videos and forwarded messages are being spread detailing how the former president of the country is in critical condition and his party is trying to mask the details to prevent 'hysteria' within its ranks.

The Express Tribune found a Facebook post that was shared hundreds of times showing Sindh Chief Minister Murad Ali Shah meeting an ailing man, resembling Zardari, on a hospital bed.

When Bilawal Bhutto Zardari, the scion of the Bhutto political dynasty, was asked by the media outside the National Assembly about Zardari's health the other day, he said, "When he [Zardari] was made a prisoner by this government in Islamabad … we were all extremely worried, however, ever since he has been moved to Karachi he is doing much better."

Retract 'Sindh card' remarks or resign, Bilawal to Qureshi

In December last year, a special bench of the Islamabad High Court had granted bail to the former president on medical grounds in the Park Lane and mega money laundering corruption cases.

In his bail plea, Zardari had said he was suffering from a heart condition and diabetes.

The former president was arrested by NAB on June 10, 2019, after the cancellation of his pre-arrest bail. In October 2019, Zardari was transferred from judicial custody at Adiala Jail in Rawalpindi to the Pakistan Institute of Medical Sciences (PIMS) in Islamabad after his health deteriorated.