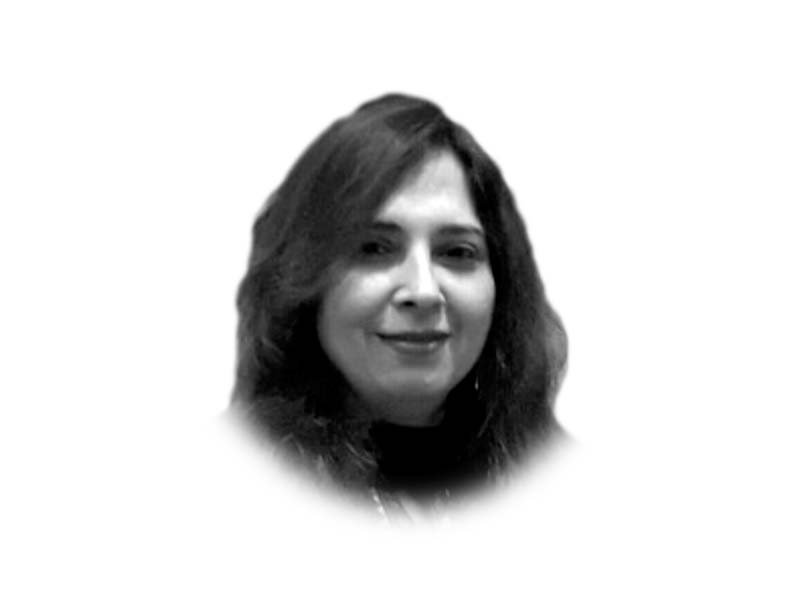 ---
India has not only proved the Two Nation Theory right, it has also proved itself wrong in being a secular country by keeping intact the veneer of a class-based, conflict-ridden societal structure that allows only the fortunate few, born in rich upper caste families, to become a significant member of the society. Though India always had a hard time reconciling with its Muslim population, the façade began chipping off some two decades ago, when the Babri Mosque was pulled down during the Congress reign. The Bharatiya Janata Party (BJP) would only add more fuel and negative energy into this typical Hindutva project. It was only a matter of time that the higher courts of India joined hands and put its seal on this Hindutva project.

The typical aversion to history of the Muslim reign spanning almost 1,000 years is the toxin that India draws its venom from against Islam. Then the clawing apart of India to make Pakistan is another uncomfortable memory. Even though history has a different narration to quote. Scholars are unanimous that the actual architect of Pakistan was not Jinnah, it was, in fact, Nehru and his team. Jinnah had agreed to the Cabinet Mission Plan, which granted autonomy to the provinces to run their internal affairs under a federal system of government. Just when the tip was in favour of both the Congress and the All India Muslim League, Nehru catapulted. It was in June 1946. A year beyond and Muslims were given their own state.

Jinnah was appalled and shocked at the bloodbath the Partition brought. Muslims were hacked and burnt alive. Their women were raped. Their elderly thrown into wells and their children were mutilated. Again, the springboard of this hatred was the Muslim Raj. This hatred has not stopped breeding. Not even when India facilitated the creation of Bangladesh — Pakistan's fault line marked by social, economic and political weaknesses.

Modi's India is about fear and so was Gujarat, when he was its chief minister between 2002 and 2014. During his reign, a heinous campaign combining murder, rape and arson attacks was unleashed on Muslims and Modi's involvement in the crime was so palpable that his entry was banned in the United States and a few Western countries. Unscathed by the accusations, he ventured to become India's prime minister in 2014 on the slogan of "clean and shining India", anchored to the idea of reducing poverty that has sunk half of India's population into a living misery.

Modi is part of a scheme that wants India purged of 'others' to complete the Hindutva project, which makes it mandatory to see every other religion suspiciously, especially Islam. The term "Hindutva" was thought up in 1923 by Vinayak Damodar Savarkar with a concept to develop the ideology of "one nation, one culture, and one country", which necessarily casts minorities as the "other".

The scheme that defines Modi is called Rashtriya Swayamsevak Sangh (RSS) from which the BJP was born. While nationalism forms the core of the Sangh's ideology, its dislike for secularism and minorities has been its driving force that propelled the idea of bringing India to its original form, where Hindus from the upper caste reigned. The party was founded in 1925 by an Indian Congress defector Keshan Balram Hedgewar. He was opposed to his party's "undue pampering of the Muslims".

With Modi at the helm of affairs, the RSS wanted to see at least three of its long-awaited dreams come true. One was the abolition of Article 370, which gave Kashmir the right to exist as quasi-independent state within India. Two, the implementation of the Unified Civil Code, to eliminate religious prerogative the legal statutes provided to the minorities. Three, to build Ram Mandir (Temple) on the sight of Babri Mosque, lending a psychological blow to the Muslims' sense of ownership towards India. They have got it all.

Under the garb of this nationalist-cum-Hindutva dust lies a huge swath of territory where people are treated in the most inhumane way because of their caste. According to the Crime India Reports (2006-2016) prepared by the National Crime Record Bureau, the Scheduled Castes in India are among the worst sufferers of crime and injustice. Since 2009, registered crime against the Scheduled Castes have risen by 40%. Moreover, the nature of atrocities being reported points toward a trend of targeted violence against entire communities, which is likely to continue if Modi stays in power.

Reports from the UN Committee on the Elimination of Racial Discrimination have indicated discriminatory behaviour towards Dalits. This behaviour includes extrajudicial killings and sexual violence against Dalit women. Most of the crimes against Dalits go unnoticed and unpunished. According to the Country Report on Human Rights Practices 2018 prepared by the US Department of State: On April 18, as many as 28 Dalit men from the Churu village in Rajasthan were subjected to clinical trials without their consent for Glenmark Pharmaceuticals. According to media reports, the men were transported to Jaipur's Malpani Hospital with the promise of work at a medical camp but were locked in the hospital basement upon arrival and subjected to the trials. On June 21, Madhya Pradesh police arrested four upper caste men for burning alive 55-year old Dalit farmer Kishorilal Jatav after he opposed their illegal tilling of his land in a village in Bhopal district.

Dalit students in India are required to present caste certification to get admission in schools. They are not allowed to attend morning prayers and are forced to take backseats in the classroom. Dalit children are also often denied school meals. In many cases, teachers have been found not to check the homework of Dalit children, who are also asked to sit apart from children of upper caste families. Though manual scavenging — removing animal and human waste — by Dalits had been legally prohibited, in practice the activity continues.

How many more people will be killed and harassed in India before it learns that religious beliefs are not commodities. The way forward is not comparing India's handling of minorities with that of China or Pakistan's. The way forward is to understand that communal mishandling had led to the breakup of Hindustan in 1947, and that any misadventure could lead to a further breakup of India, if not territorially then ideologically — which might already be happening. The lines are already drawn, and with China ensnarling the region with its Belt and Road initiative, there would be very little that India might have to play around to settle the Muslim issue, which will also include the end of Kashmiris plight.

Time to realise that India is breeding indigenous terrorism, while building a strictly Hindu society. 

Published in The Express Tribune, May 14th, 2020.

Like Opinion & Editorial on Facebook, follow @ETOpEd on Twitter to receive all updates on all our daily pieces.
COMMENTS (1)
Comments are moderated and generally will be posted if they are on-topic and not abusive.
For more information, please see our Comments FAQ