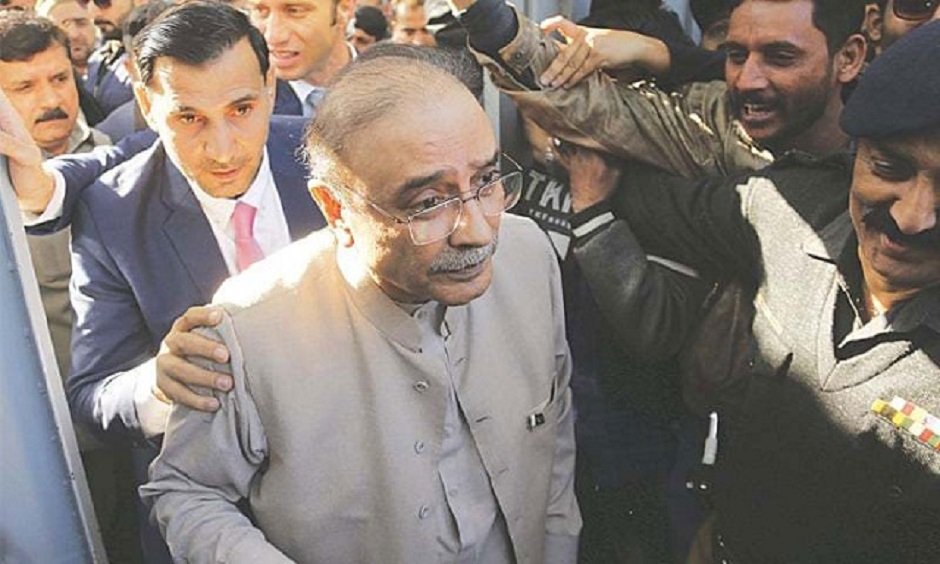 ---
KARACHI: Rumours are rife on social media that the health of Pakistan Peoples Party (PPP) supremo Asif Ali Zardari has taken a turn for the worse.

Viral videos and forwarded messages are being spread detailing how the former president of the country is in critical condition and his party is trying to mask the details to prevent 'hysteria' within its ranks.

The Express Tribune found this Facebook post that was shared hundreds of times showing Sindh Chief Minister Murad Ali Shah meeting an ailing man in a hospital bed.




The caption reads:"The latest update PPP's Asif Zardari is seriously ill and hospitalised".


The video actually shows Murad visiting now deceased PPP leader Qazi Hafizur Rehman at his residence in 2017.

Below is the official video released on the Facebook page of the Sindh CM House.



Daily News, a local Youtube channel posted a clip over his health condition that was viewed over 30,000 times.




The video quotes a fake account of television anchor Sabir Shakir asking for a video message to be broadcast of the party supremo to prove he is not critically ill.

PPP sources, however, reiterated that the former president's health is improving day by day.

Tribune Fact Check: New York to follow Pakistan's 'smart lockdown'

When Bilawal Bhutto Zardari, the scion of the Bhutto political dynasty, was asked by the media outside the National Assembly about Zardari's health, he said:"When he [Zardari] was made a  prisoner by this government in Islamabad...we were all extremely worried, however, ever since he has been moved to Karachi he is doing much better".



He added that upon the insistence of his children, Zardari was self-isolating as per the World Health Organisation's directives for the Covid-19 pandemic.

Zardari was shifted to a hospital in the coastal city from the federal capital in December 2019 after the Islamabad High Court granted him bail on medical grounds.

He has been incarcerated in the fake accounts case initiated by the National Accountability Bureau.

PPP leadership assert that Zardari suffers from multiple diseases — including diabetes, cervical lumbar and spondylitis, and sensory and motor neuropathy with impaired proprioception.