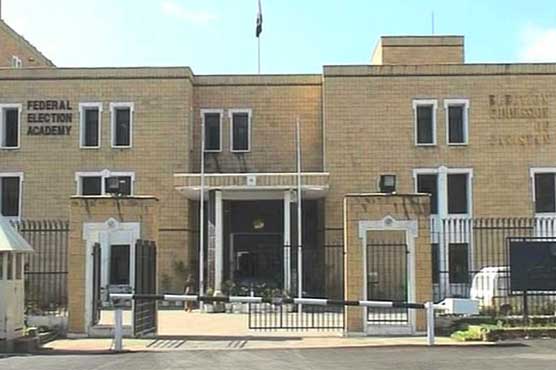 ---
ISLAMABAD: The country's polls supervisory body – the Election Commission of Pakistan (ECP) – has finally decided to launch an inquiry into failure of a software responsible to transmit poll results at July 25, 2018 general election.

The Result Transmission System (RTS) was an android based application developed and tested by the country's database authority – the National Database Registration Authority (NADRA) – ahead of the polls

The RTS aimed at prompt release of results – the picture of crucial Form XIV, which is the statement of vote count – from the polling station to the district and central results system.

However, the RTS allegedly crashed during the general election with the ECP and NADRA pointing finger at each other for the system's failure. The political parties also whipped up a storm and described the fiasco as part of an organized rigging. They demanded an impartial probe into the scandal.

Sikandar Sultan Raja appointed chief election commissioner

Taking up the matter on Monday, Chief Election Commission (CEC) Sikandar Sultan Raja expressed strong displeasure over the RTS failure and decided to hold an inquiry.

Raja was chairing a meeting held at the ECP headquarters. The meeting was attended by NADRA chairman, ECP secretary and other officials of both the organizations.

Earlier, NADRA officials briefed the CEC about the legal and technical points of the RTS. NADRA chairman also gave a briefing on working of the RTS during the 2018 general election.

The CEC expressed strong displeasure over the failure and ordered an inquiry. He said the failure should be investigated so that those responsible could be exposed.

The meeting also reviewed the agreement between NADRA and the ECP for issuance of data of persons holding new identity cards (CNICs). ECP officials asked NADRA to provide the data for free, adding that NADRA is bound to provide the data to the commission under Section 25 of the Elections Act 2017.

NADRA chief, however, took exception to the view and said the authority not only provides the data to the ECP but also provides technical services to it. He said NADRA is a self-sufficient organization and operates sans government funding.

CEC Raja said he will hold a separate meeting on the issue and decide the matter after hearing views of NADRA and the ECP officials.