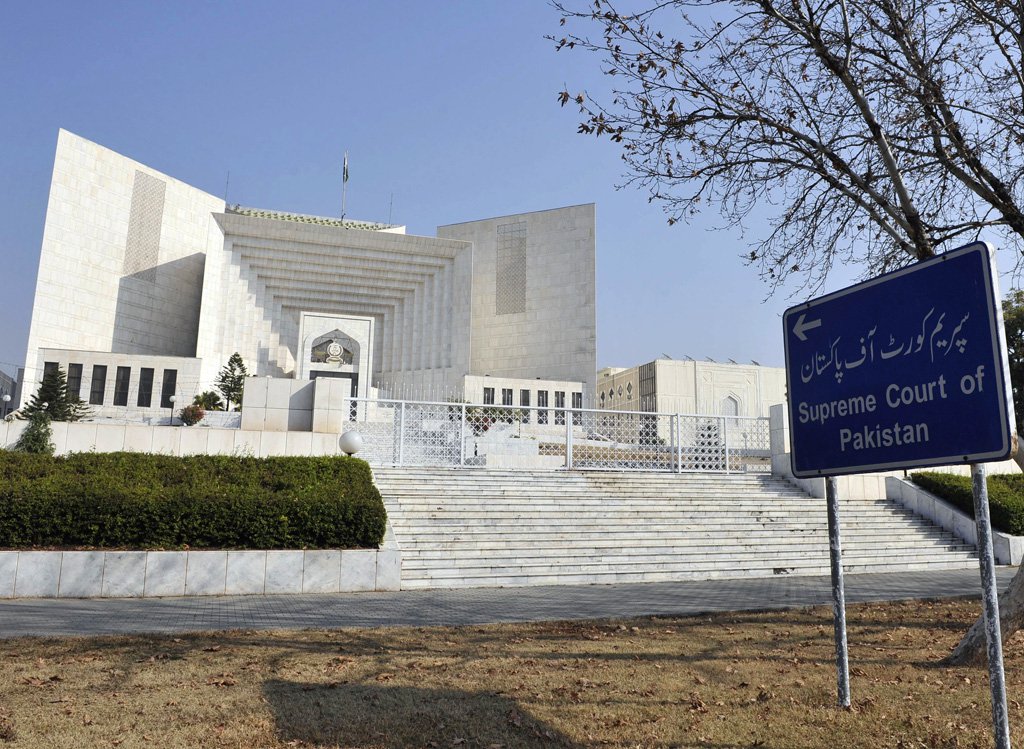 ---
 ISLAMABAD  : The federal government has approached the Supreme Court (SC) to restrain the Peshawar High Court (PHC) from hearing appeals against convictions of 290 individuals awarded by military courts.

Currently, a bench presided by PHC Chief Justice (CJ) Waqar Ahmad Seth is hearing appeals filed by 290 people who have already been convicted by military courts.

The federal government had requested the high court to form a larger bench on account of conflicting views of different benches on this matter.

However, PHC CJ did not accept the government plea for the formation of a larger bench.

Later, the government challenged the PHC order about rejection of its plea to form a larger bench in the apex court.

PHC bench overlooked apex court rulings: CJP

The SC fixed the matter along with the federal government appeals against earlier PHC judgment wherein conviction of 73 individuals was set aside. The matter is still pending in the apex court.

However, the top court refused to restrain PHC from carrying proceedings in 290 convicts' case until its final judgment.

"Their judgement will help us," observed SC judge Justice Mushir Alam while ignoring the request made by Additional Attorney General Sajid Ilyas Bhatti, who represented the federal government on March 9.

On the other hand, the PHC did not halt the in-camera proceedings in the conviction case of 290 individuals.

Even on the last date of hearing when the government could not produce trial record of convicts, the high court in its order hinted to grant bail to them on the next day i.e. Tuesday (today).

Upon this, the federal government again approached the apex court for restraining the PHC proceedings.

A senior government functionary fears that there will be a big security issue if the PHC orders release of militants.

The apex court accepting the government plea for early hearing fixed the case for Tuesday (today).

The three-judge bench of the apex court headed by Justice Mushir Alam will hear the government application while Attorney General for Pakistan Khalid Javed will represent the federation.

PHC CJ puts in place precautionary measures

The petitions are filed against convictions by military courts from time to time in the PHC.

The court has already granted interim relief and stayed their executions on separate dates.

Most petitions have claimed that the convicts concerned were taken into custody by the security forces several years ago before being kept incommunicado.

The petitioners said their relatives remained missing for years and they learned about their conviction through media reports.

Others claimed they found their missing relatives in internment centres and the media later reported that they were sentenced to death by a military court.
COMMENTS
Comments are moderated and generally will be posted if they are on-topic and not abusive.
For more information, please see our Comments FAQ