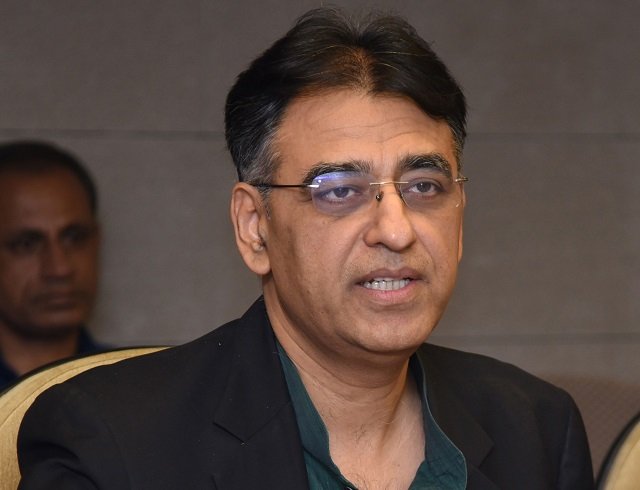 ---
 ISLAMABAD  : Minister for Planning, Development and Special Initiatives Asad Umar on Monday responded to the allegations hurled by Pakistan Muslim League-Nawaz (PML-N) on the Pakistan Tehreek-e-Insaf (PTI) government regarding the sugar crisis and requested the inquiry commission to summon him instead of Prime Minister Imran Khan.

Umar took to Twitter and stated that the cabinet had made the decision to export sugar on the recommendations of the Economic Coordination Committee (ECC), therefore, he and not PM Imran was answerable to the inquiry commission.


شاہد خاقان نے مطالبہ کیا ہے کے مجھے اور وزیراعظم کو چینی کے والا کمیشن، ایکسپورٹ کی اجازت کے فیصلے کے بارے میں پوچھ گچھ کے لئے بلایے. کابینہ نے یہ فیصلہ ecc کی سفارش پر کیا تھا. اگر سوال ہے تو مجھ سے پوچھا جائے، وزیراعظم سے نہیں. کمیشن سے درخواست ہے کے مجھے ظرور بلایا جائے

— Asad Umar (@Asad_Umar) May 11, 2020


He said, in case of any doubt in the matter, the commission should summon him.

Former PM wants to appear before sugar crisis probe body

Last week, former premier and PML-N leader Shahid Khaqan Abbasi appeared before the commission probing the sugar scam and urged the body to include PM Imran and the then finance minister Asad Umar in the investigation to find out the truth.

Abbasi maintained he had told the commission there would be no worth of its report if it did not summon the premier and Umar, the then chairman of the ECC that had allowed export of sugar.

Holding PM Imran responsible for over Rs100 billion sugar scam, Abbasi said the probing body should ask the premier the reason for allowing the export of sugar despite the fact that the commodity was not available in surplus in the country and for not taking any step to prevent increase in its price.

He said the export continued for 16 months with 45% increase in the sugar price in the country but the government took no notice of it.

He alleged that the sugar mill owners earned Rs30 per kilogram extra due to the decision of the government and that the hike in sugar price proved the decisions of the cabinet and the ECC to export the commodity were wrong.

The sugar industry and inefficient regulation

The federal cabinet in its meeting on April 28 had allowed three more weeks to the Sugar Forensic Commission (SFC) to compile its report on last year's food crisis after the expiry of the April 25 deadline given for the task.

The commission headed by Federal Investigation Agency (FIA) Director General Wajid Zia had reportedly made a formal request to the federal government to grant it more time citing multiple reasons, including the situation created by Covid-19.

The commission had been formed by the government in the first week of April following the release of two separate inquiry reports of the FIA on the issue of artificial shortage of sugar and wheat in the country and sudden increase in their prices last year.

The inquiry report on sugar had revealed names of many bigwigs, including Jahangir Tareen, former secretary general of the ruling PTI and a close confidant of PM Imran, who had allegedly obtained benefit during the crisis.