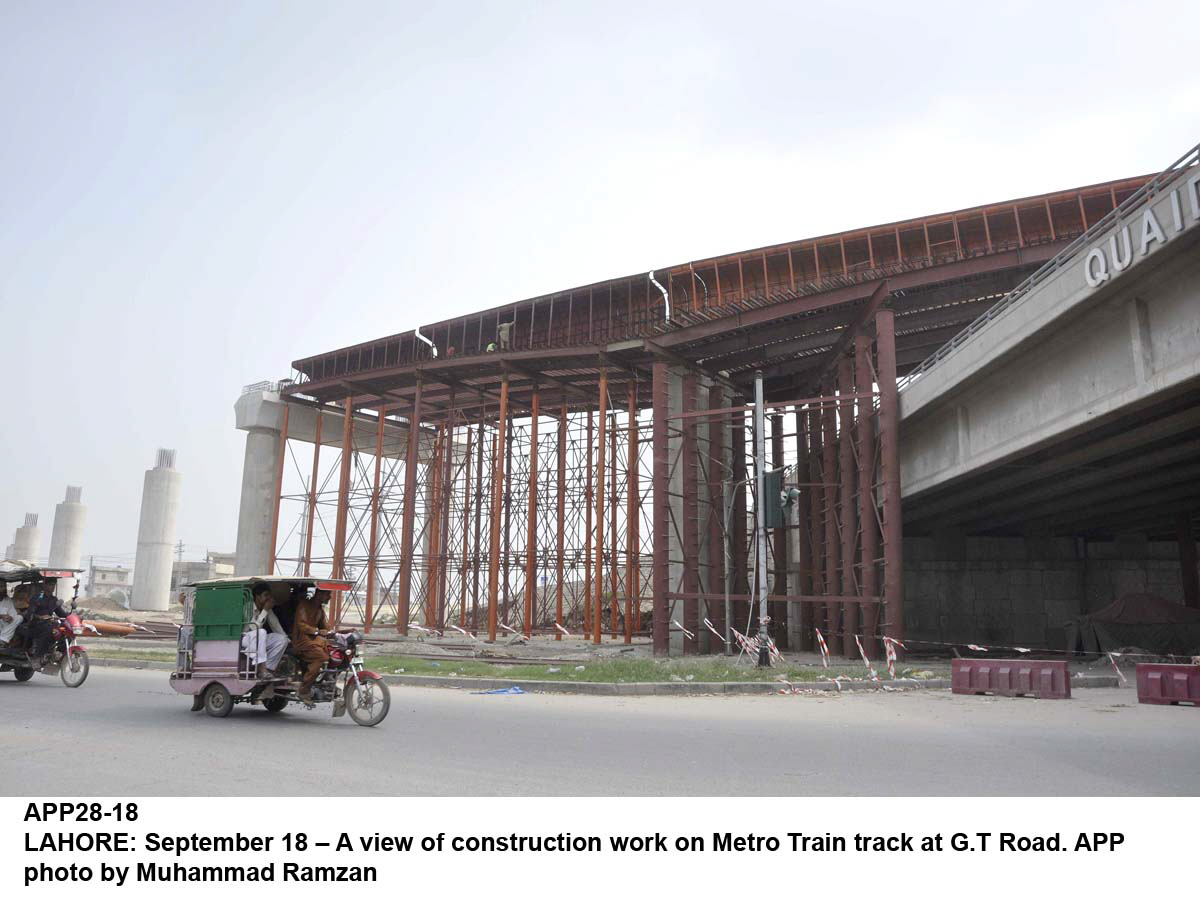 ---
LAHORE: Following successful completion of integrated test, the Lahore Orange Line Metro Train (OLMT) project has entered in its final phase of operation and maintenance (O&M) handover for initiating commercial operations.

With the joint efforts of Chinese and Pakistani engineers, the integrated test and commissioning for the OLMT, constructed by CR-NORINCO, passed the witness test by project owner's representatives (NESPAK & CEC) on the other day.

The successful test has marked satisfactory completion of related scope of work as per the EPC contract which included electrical and mechanical (E&M) installations, system commissioning, test and commissioning and test run.

All set to roll: Lahore's Orange Line on track for 2020 launch

It has also confirmed installation quality as well as system and linkage functioning by the project owner laid a solid foundation for O&M handover of the project, which is of utmost importance for the project to smoothly proceed towards its public launch, highlighted by Chinese contractors.

The OLMT project is part of the city metro network. The construction work started on October 25, 2015 during Pakistan Muslim League-Nawaz (PML-N) term. The PML-N government had aimed to complete the project before 2018 general elections but it failed to achieve this target owing to prolonged litigation and stay orders.

The project has a total length of 27.12 kilometres. Out of it, 25.4 kilometres track is elevated while 1.72 kilometres track has been made underground to protect the historical places. Orange line metro train has 26 stations – 24 stations are made at the height of 12 meters whereas two stations are underground. The number of trains is 27 and each train has five bogies of 20 metres long with 60 seats. Separate seats are allocated for women, senior citizens and special persons. Public address system is installed for the convenience of the passengers. The doors of the electric train are fully automatic and doors are also installed at the platform to ensure double safety of the passengers.

SC gives two weeks to complete OLMT

This train will complete 27 kilometers distance from Ali Town to Dera Gujran in 45 minutes. It will pass through the congested areas of the city where more than 250,000 passengers daily travel. Official documents highlight that within next few years, orange line metro train will facilitate 500,000 passengers daily. 

Published in The Express Tribune, May 10th, 2020.
COMMENTS
Comments are moderated and generally will be posted if they are on-topic and not abusive.
For more information, please see our Comments FAQ