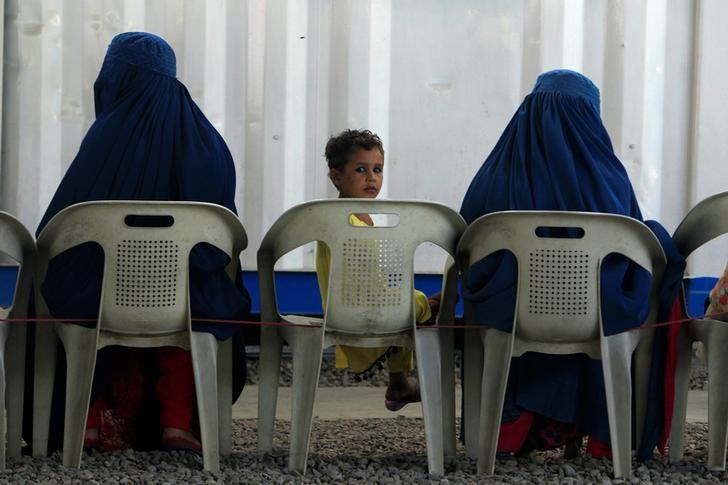 ---
Countries are still struggling to mitigate Covid-19's impact on the economy and urging their citizens to continue self-isolation. This advice is impossible to follow for people who have been driven from their homes altogether.

According to the UNHCR, out of the 70 million displaced people worldwide, almost 40% are refugees. In the Middle East, refugees predominantly derive from Syria and Palestine. Turkey, Lebanon and Jordan host nearly 3.6 million, 1.5 million and 660,000 Syrian refugees, respectively. Besides, nearly 2.2 million recorded Palestinian refugees reside in Lebanon and Jordan.

The displacement has placed tremendous pressure on the entire region. It has also caused systematic retrogression of refugee rights and their standards of living. In Jordan and Lebanon, as per national policies, the camps along with the whole country have been placed on lockdown since March. The UN Covid-19 response for refugees has principally been managed in line with the host governments' response.

Refugee camps provide an ideal setting for any epidemic to spread. Since most camps are slightly more than panicles of tents or deserted buildings, people live in conditions of severe overcrowding. For instance, in almost 67% of households in Jordan's refugee camps, more than three people share a room. Moreover, access to basic needs such as water, energy and healthcare were already ineffectually distributed in 'pre-corona' times. The challenge to provide these has now increased substantially.

Secondly, proportionate to the rise of Covid-19 cases, instances of xenophobia and anti-refugee discrimination have also increased. In Lebanon, officials have enforced stricter curfews in refugee camps premised on the longstanding beliefs that these spaces are 'polluted'. In line with these parochial notions, at least 21 cities in Lebanon have implemented harsher restrictions on Syrian refugees which do not apply to Lebanese citizens. These constraints have made it hard for health workers to cover refugee camps, frustrating health efforts.

Thirdly, many cities in both Lebanon and Jordan do not have the needed support from the central government to respond to the needs of the Syrian refugees. Palestinian refugees living in Lebanon rely almost entirely on the UN Relief and Works Agency for Palestine Refugees (UNRWA) support because they are excluded from social services provided by the government.

International law already specifies principles to abide by while carrying out all kinds of emergency responses. These include the Universal Declaration of Human Rights (Article 25), the 1951 UN Convention relating to the Status of Refugees (Articles 3, 23, 24 and 33) and the International Covenant on Economic, Social and Cultural Rights (Article 12). All stipulate that in situations of health emergencies, access to medical services must be safeguarded on a non-discriminatory basis, particularly for vulnerable or marginalised groups.

In light of Covid-19, all actions undertaken to curb the virus must be in accordance with doctrines of inclusivity and fairness. It is also crucial that awareness campaigns regarding Covid-19 be circulated amongst asylum seekers. Moreover, medical staff should be deployed to all refugee camps and on-ground humanitarian workers should be supplied with protective equipment. It is also necessary that along with improving access to basic facilities, quarantine capacities be established in the camps and food distribution services be restructured so as to prevent large gatherings.

In order to conduct an effective pandemic response, the ongoing crisis necessitates a 'whole-of-community' approach. This requires governments to strike the right balance between imposing assertive measures to protect human lives and at the same time respecting human dignity and equality.

Published in The Express Tribune, May 10th, 2020.

Like Opinion & Editorial on Facebook, follow @ETOpEd on Twitter to receive all updates on all our daily pieces.
COMMENTS
Comments are moderated and generally will be posted if they are on-topic and not abusive.
For more information, please see our Comments FAQ