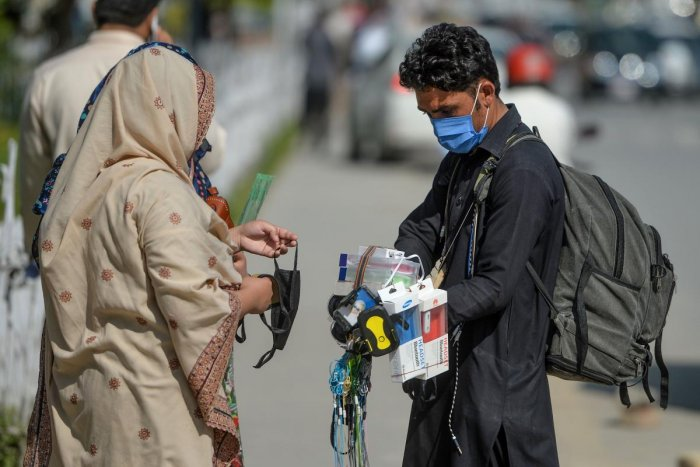 ---
RAWALPINDI: The Ministry of Climate Change and (MOCC) National Clean Production initiative have developed a project for spraying chlorinated water in crowded places, to provide facemasks, hand gloves and quality dustbin for prevention from coronavirus, officials said on Friday.

In addition, under the project facemasks, gloves, cloth dustbins will be manufactured at home to enable women to be self-employed.

Advisor to Prime Minister for climate change will inaugurates the project on May 11. Initially, the project is being launched in the two most densely populated municipal corporations of Dhok Hasso and Dhok Mangtal.

In the first phase, in these two MCs, a total 1,000 houses, 500 from each were selected which will be given sanitisers, masks, gloves, dustbin free of cost.

The crowded places of these two UCs such as barbers shop, tandoor, tailors, cloth shops, mosques will be disinfected repeatedly.

Garbage of all these houses will be collected and the wet and dry part will be separated and destroyed. The three people pushing the community based project, Irshad Ramey, Amin Baig, and Sumaira Gul, said that citizens and workers of Rawalpindi Solid Waste Management Company will be trained to separate solid trash from kitchen waste.

Published in The Express Tribune, May 9th, 2020.