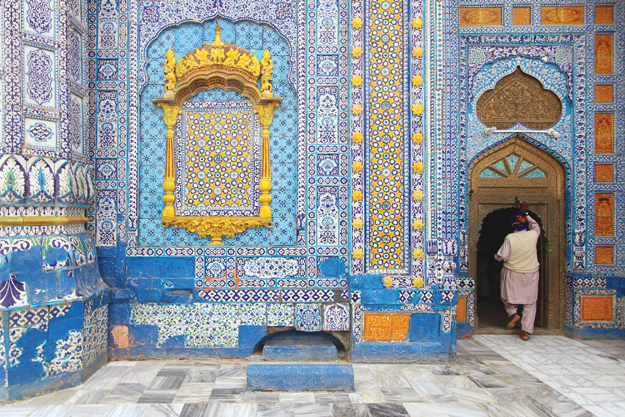 ---
ISLAMABAD: The poetry of Sachal Sarmast delivered a message of brotherhood and peace and his message was still relevant as it was centuries ago.

Speakers expressed these views during the International Sachal Conference held on the occasion of the 199th Anniversary Sufi Poet Sachal Sarmast organised by the Pakistan Academy of Letters.

"We can promote peace, love and brotherhood through the thoughts and messages of Sufi poets," said Minister for Federal Education and Professional Training and National Heritage and Culture Shafqat Mahmood while addressing the conference.

Mahmood said spreading the message of Sufis to portray a soft image of the country to the world was need of the hour.

He said that Sachal spread the message of religious tolerance through his poetry. Sufis poets spiritual awakening through their poetry spread awareness throughout the region.

Renowned Pashto poet Dr Abaseen Yousafzai said that Sarmast's poetry does not believe in language, race, region and religious boundaries between human beings but advocates the formation and welfare of society according to his universal ideology.

Mehtab Akbar said that the era of Sachal Sarmast was the era of Kalhora and Talpur rulers of Sindh where extremism and religious hatred were at their peak. In such a situation, Sachal Sarmast turned the Sindh into a place of peace through his poetry.

Pakistan Academy of Letters Chairperson Dr Yousuf Khushk said that Sufism is not just a theory for Sachal Sarmast rather it has emerged as an experience and attitude of life. He sees the universe through the eyes of a Sufi and whether the Sufi is from Delhi or Deccan or Darza Sindh, the feelings are the same. 

Published in The Express Tribune, May 8th, 2020.
COMMENTS
Comments are moderated and generally will be posted if they are on-topic and not abusive.
For more information, please see our Comments FAQ