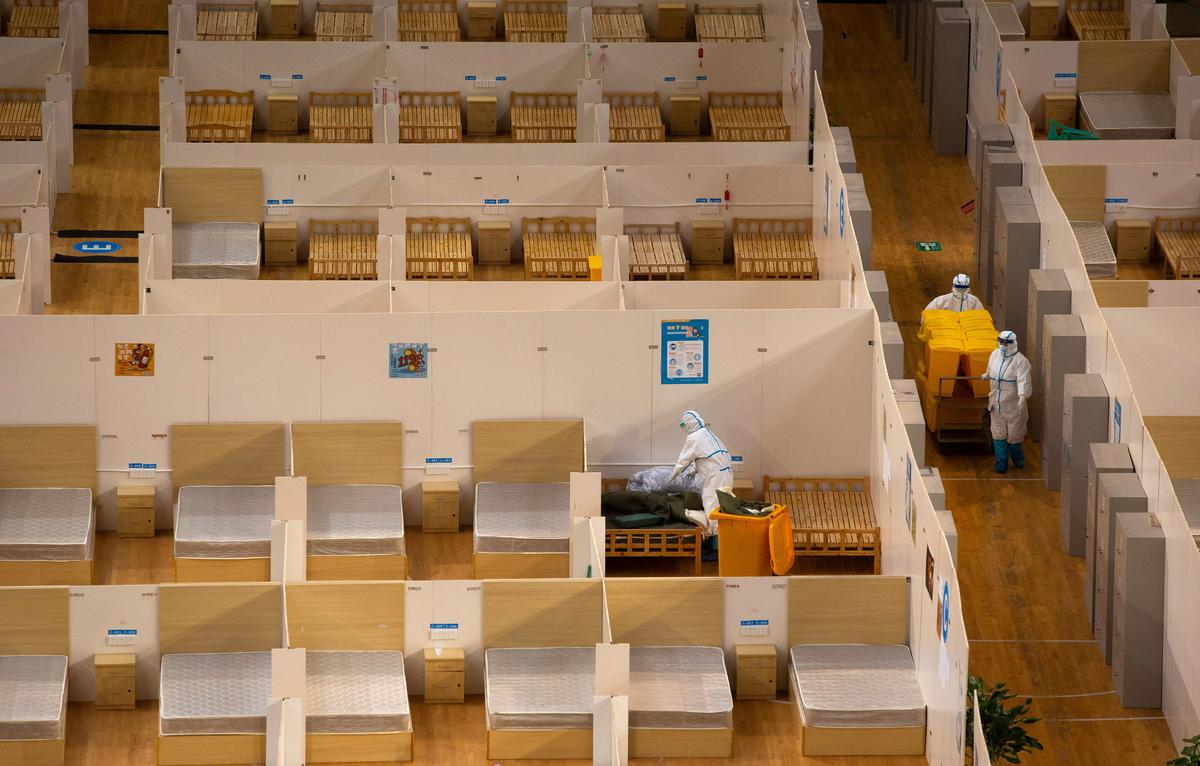 ---
ISLAMABAD: "Complete our coronavirus tests and allow us to go home," said a disgruntled expatriate quarantined at a hotel in Islamabad while talking to The Express Tribune.

The expatriates who have either returned or returning to the country from different parts of the world amid the coronavirus situation have complained of prolonged quarantine period than what had been promised by the government, he said requesting anonymity, as he feared that disclosing his identity would exacerbate his problems in Pakistan.

Most of the internees at quarantine centre established in a five-star hotel decried of being kept under isolation for up to four days, adding that the Prime Minister Imran Khan had directed to quarantine the returning overseas Pakistanis for just one day.

Moreover they said that they had paid almost double the air fare to reach their home country and this extra amount was being considered as payment for rooms in the quarantine facilities. However, the brought back from foreign countries on special flights while staying in quarantine centres have to pay for their meals, laundry and Wi-Fi.

The administration officials subsequently maintained that the virus could not be detected in a day with current resources, terming the premier's orders as practically impossible.

Further, they said the expatriates were complaining about facilities being provided by the district administration in the expensive hotels.

These complaints regarding the dearth of facilities also emanated from 15 different quarantine centres established in Islamabad to house the people who had arrived from abroad.

The overseas Pakistanis appealed to PM Imran Khan to take notice of the situation.

One of them said that the Islamabad administration was openly flouting the orders of the premier to only quarantine them for 24-hours. "We are being isolated for up to four days," he added.

Subsequently, to know the true picture, The Express Tribune contacted the Islamabad Additional Deputy Commissioner Umar Randhawa, who is the in-charge of the quarantine centres in Islamabad. He said that 10 to 15 hotels in the federal capital have been earmarked as quarantine facilities. Regarding the orders for staying duration, the official said that it was not practically possible. Explaining it, Randhawa told that the swab samples of the foreign returned Pakistanis are collected within 24-hours of their arrival.

Then they are sent to NIH, which generates results in 24 working hours. This makes two days or 48 hours, he added. Answering a question, the in-charge said that the samples were only sent to NIH not to the private laboratories because their reports were unreliable 

Published in The Express Tribune, May 8th, 2020.
COMMENTS
Comments are moderated and generally will be posted if they are on-topic and not abusive.
For more information, please see our Comments FAQ