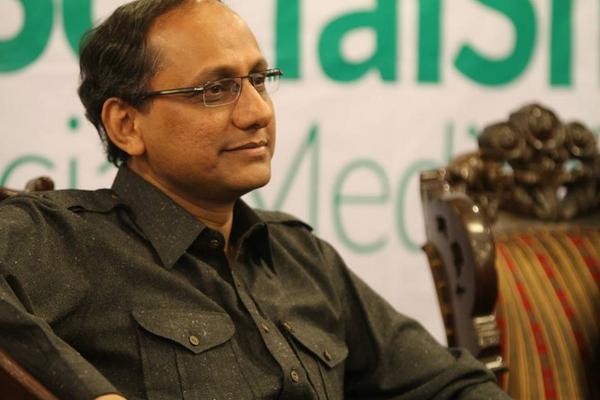 ---
KARACHI: Appealing to factory owners not to lay off their workers amid the lockdown and the ensuing financial crunch, Sindh Education and Labour Minister Saeed Ghani urged employers facing difficulties in paying their workers to borrow from the State Bank of Pakistan (SBP) in order to do so.

Addressing a press conference on Wednesday, Ghani pointed out that the SBP had announced a scheme under which employers could borrow money, while also requesting the bank to provide loans with low or no interest in order to give relief to borrowers.

The minister further disclosed that the Sindh labour department had so far received 73 complaints about violations of the provincial government's directives for employers, including termination from work non-payment of salaries and forceful resignations.

He claimed that the department had taken action against these complaints while the helplines for registering complaints had also been publicised through the media.

Meanwhile, he said that 1,612 complaints had been received by the provincial health department, mostly pertaining to the lack of concession in school tuition fees and the non-payment of salaries.

Sindh CM orders random testing at grocery, vegetable shops

Thanking private schools that had 'voluntarily' given the 20 per cent concession despite a stay order imposed by the Sindh High Court, he explained that the court orders had only suspended the directives for schools to give concessions in their tuition fees and did not apply to the payment of salaries. He added that any private school employees who were not receiving their salaries could register complaints as well.

Discussing the reopening of educational institutions, he said that no decision had yet been made to reopen schools on June 1 by any province, adding that it did not seem possible given the current situation. "However, the final decision for schools in Sindh will be made after a meeting of the education department's steering committee."

Acknowledging that the decision to impose a lockdown was not a desirable one, he maintained that it had been taken for the health and safety of the citizens.

"We understand the difficulties and concerns of traders and whatever the decision that it made, it will be made for the whole country through consultation with the National Command and Operation Centre," he stated.

Urging Pakistan Tehreek-e-Insaf leaders not to politicise the current situation, he claimed that while they demanded the reopening of markets in Sindh, the police had opened fire at those who reopened shops in Khyber Pakhtunkhwa, where the party was in power. "They are contradicting themselves," he added.
COMMENTS
Comments are moderated and generally will be posted if they are on-topic and not abusive.
For more information, please see our Comments FAQ