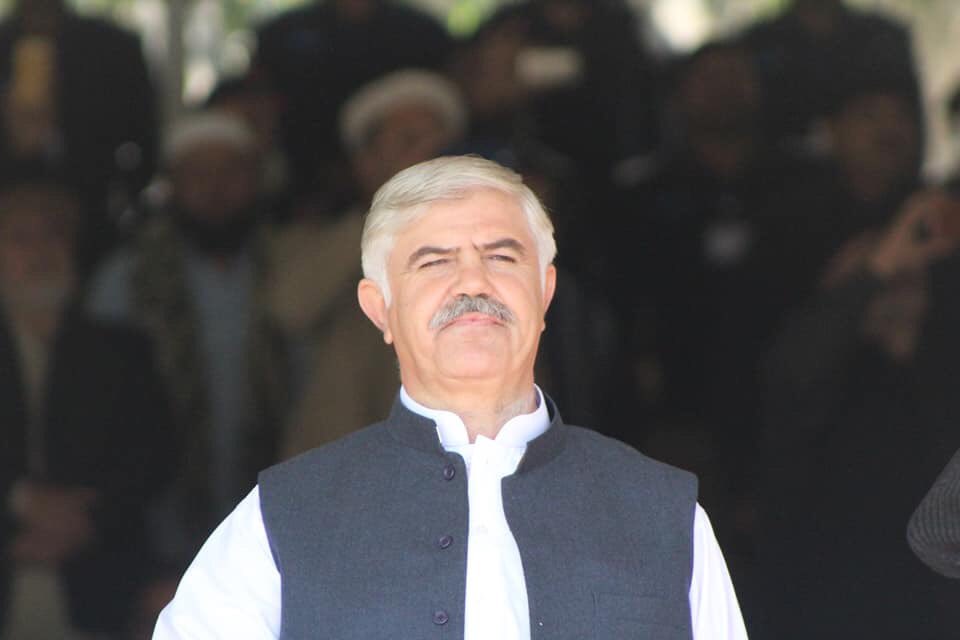 ---
PESHAWAR: Due to the mounting pressure from trade bodies, the provincial government on Tuesday said it was considering reopening businesses in the province.

Khyber-Pakhtunkhwa (K-P) Chief Minister Mahmood Khan said this during a meeting with a delegation of small traders' association of the provincial capital.

CM Mahmood said the government was considering reopening business under a schedule and subject to implementation of Standard Operating Procedures (SOPs).

The chief minister said the provincial government was devising a strategy in this regard and soon traders will be allowed to reopen businesses.

The government fully realises the difficulties being faced by the business community as well as public due to some difficult decisions taken to stem the Covid-19 in the province, he said, adding that these decisions were meant to ensure safety of all segments of society.

The provincial chief executive assured that his government would do whatever it could to mitigate the sufferings of business community while ensuring the safety of public against coronavirus.

"We are taking all necessary measures to protect people from coronavirus pandemic as well as from hunger and starvation simultaneously," he added.

The traders' delegation lauded the provincial government's step to address the issues being faced by shopkeepers with regard to the payment of rents for the shops which remained closed due to lockdown.

The chief minister termed physical distancing as of vital importance in containing the spread of coronavirus and urged upon the representatives of traders to play their role in the implementation of preventive measures.

Without strict implementation of physical distancing and other preventive measures, even a slight ease in the lockdown will cause a huge loss with regard to coronavirus pandemic which they cannot afford, he said.

The chief minister said that containing spread of coronavirus is the responsibility of not only the administration and police rather it is a joint responsibility of all.

He urged upon all segments of society including the shopkeepers and traders to support the provincial government and local administrations in this regard.

Different traders' bodies had been protesting for ease in the lockdown in the province for the past weeks. They have demanded the government to allow them to reopen businesses as they could not afford more losses.

On Monday, traders during a meeting in Peshawar gave a 48-hour ultimatum to the government to make a decision to ease the lockdown or traders will just open their shops.

Meanwhile, following the provincial government in a notification on Tuesday directed employees of the Chief Minister Secretariat offices to resume duties on Tuesday.

Published in The Express Tribune, May 6th, 2020.
COMMENTS
Comments are moderated and generally will be posted if they are on-topic and not abusive.
For more information, please see our Comments FAQ