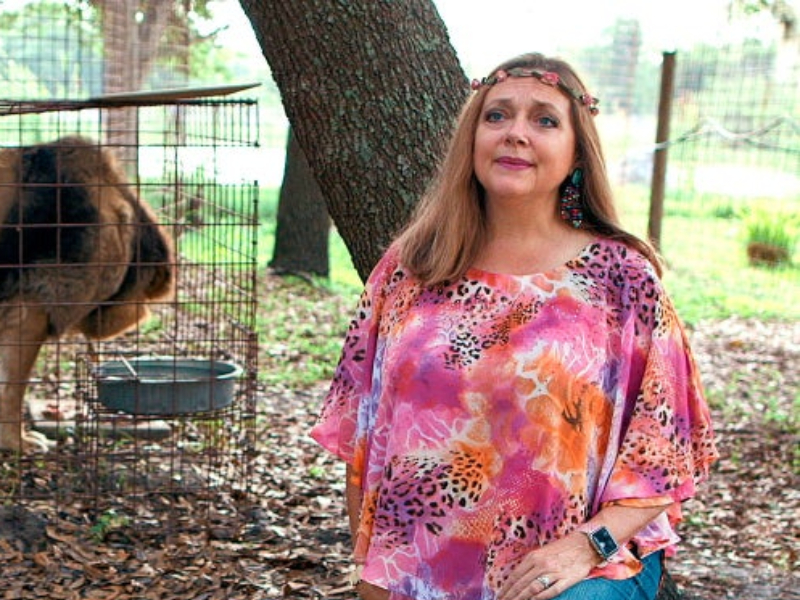 ---
Tiger King's Carole Baskin has maintained an elusive, under-the-radar profile in the wake of the hit Netflix series, however it seems like she let her guard down for Jimmy Fallon - only for it to be a prank.

The Big Cat Rescue founder has kept up her media-shy persona ever since the release of Tiger King, expressly stating that she was portrayed in a bad light. According to Refinery29, she decided to agree to an interview with Fallon on the grounds that they would only talk about her cat rescue and not what went down on Tiger King. 




As it turned out, Baskin had been tricked by YouTubers Archie Manners and Josh Pieters, who have staged elaborate pranks earlier as well  - including flying out British conservation Katie Hopkins to Prague to receive a fake award.


The pair used audio from previous Fallon interviews, and by keeping the conversation simple, managed to stage what sounded like a real conversation between Fallon and Baskin. The questions themselves weren't explosive and the interview went seemingly smooth.

Baskin revealed that her Big Cat Rescue was struggling amid the pandemic and that she had to let go of half of her staff.

However, the 58-year-old was able to call out the pranksters' bluff even if just after the deed was done and uploaded to YouTube. She took to publicly post her statement in YouTube comments once the fake interview went live.




"Well that was weird. I couldn't see Fallon during the interview, and when they had his voice on the questions they didn't sound like it was specific to the topic," she wrote. "He'd just say things they could have recorded from any other interview; like 'What are you doing during quarantine?'"

In a conversation with Us Weekly, she shared that she was wary of the whole thing from the start. "I was suspicious as we were doing it because the questions appeared taped. But had no idea it would turn out to be such a fun prank. It gave us a very welcome good laugh," she said.

"I appreciate their cleverness and that they created their video in a way that I don't feel was in any way mean-spirited," added Baskin.

Have something to add to the story? Share it in the comments below
COMMENTS
Comments are moderated and generally will be posted if they are on-topic and not abusive.
For more information, please see our Comments FAQ