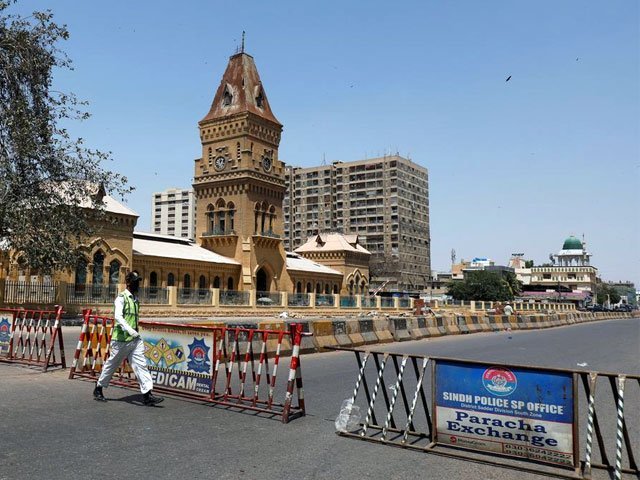 ---
KARACHI: In retaliation to Prime Minister Imran Khan's criticism of "elite-centric" response to the pandemic, Sindh Information Minister Syed Nasir Hussain Shah said that such remarks were not just "unfortunate, but could also prove to be detrimental," given the pandemic escalation in the country.

"What does this convey to the common man? If the PM continues to make such comments, who would abide by the lockdown?" he questioned.

Lockdown may render 18 million jobless in Pakistan, says Asad Umar

Insisting that the Sindh government was mindful of problems being faced by the poor, he said that they were taking all necessary steps, in light of the advice of health experts, to save lives.

Shah further slammed federal ministers for "baselessly criticising the Sindh government," claiming that the media praising the provincial government's response to the coronavirus was "intolerable" for them.

As a result, he said, they misled people, which compelled MPAs from Sindh to respond and put the facts before people.

"Then we are blamed for creating controversy when we have no such intention," the minister said, adding that his government was not bothered by how the federal government perceived the lockdown, but was committed to adopting all necessary measures in time to save lives.

Pakistan sees increase in digital payments during coronavirus lockdown

"We have been saying from day one, when the first coronavirus case was reported in the country, that we do not want to get involved in a blame game. It is time to make prompt decisions and take immediate steps to save lives," he added.

The minister also accused the federation of providing "no support" to provinces to curb the spread of the virus.

He claimed that the situation would have been drastically different had the Sindh government's proposal to impose two complete lockdowns, for two weeks each, had been accepted. But now, the battle against the coronavirus would be a long one, which may span over months, he remarked.

Published in The Express Tribune, May 4th, 2020.
COMMENTS
Comments are moderated and generally will be posted if they are on-topic and not abusive.
For more information, please see our Comments FAQ