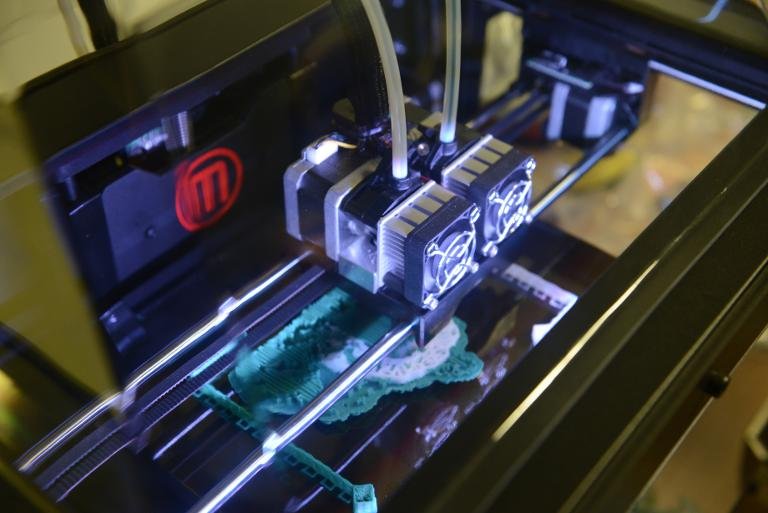 ---
ISLAMABAD: While the world is fighting a pandemic and preparing for an impending recession, it seems trivial to discuss 3D printers. But this trivial example does indicate bigger issues at work in public policy.

For starters, the 3D printing process builds a three-dimensional object from a computer-aided design model, usually by successively adding material layer by layer, which is why it is also called additive manufacturing.

The world is entering the fourth industrial revolution, which is mostly based on technologies like robotics and 3D printing. Engineers and designers are now already working remotely and making products with high precision using 3D printers.

3D printing offers an excellent avenue to improve housing, food supplies, healthcare and educational facilities. Due to the intricate nature of the emerging trend of Internet of Things (IoT), no country can afford to restrict the use of 3D printers.

Unfortunately, Pakistan has rather restrictive policies for the import of 3D printers, with the procedure being cumbersome and time-consuming. In 2016, Pakistan placed a ban on the import of 3D printers, citing threats to national security as these printers could be used to manufacture illicit weapons.

While it is correct that some components of weapons can be made through this technology, 3D printing of the most important parts like the chamber or the barrel is extremely difficult, requiring high resistance to heat and explosion. It is much easier to make such parts from a milling machine than a 3D printer.

Countries like Jordan and Thailand, which had imposed restrictions, have now allowed the import to kick-start innovation in industries, healthcare and educational sectors. It is high time for Pakistan to take cue from these countries and allow the import of 3D printers with minimum restrictions.

Currently, Pakistan faces an acute shortage of ventilators amid Covid-19 pandemic. In addition, the shortage of other healthcare products such as face masks and personal protective equipment for healthcare workers is also posing serious challenges.

In this regard, the 3D printing technology can play a pivotal role in meeting the high demand for such essential commodities. It will not only benefit the health sector but also other sectors such as academic institutions, industries and housing.

However, this is possible only if the government allows for and streamlines the import of 3D printers.  In Pakistan, awareness of 3D modelling and printing is gradually increasing and members of the academia, along with industries, are now approaching the laboratory.

3D printers are being used in some areas of the educational, engineering and health sectors. For example, a group of volunteers in Lahore, which includes doctors, biomedical professionals, academics and engineers, has used 3D printing technology to design a device that allows a single ventilator to support multiple patients at a time.

It seems imperative that an ease in regulation rather than strict restriction should be the government's priority when it comes to handling the proliferation of 3D printer technology, and any such platforms which allow more choices, more competition and more innovation.

Recently, the Ministry of Commerce has issued a notification, allowing the import of 3D printers to ensure the availability of ventilators.

However, it would take some time to see its benefits due to the time needed for import and setting up the technology. In fact, given global restrictions on supply chains, this may be already too late.

What are the bigger issues, which we can discern from this episode of myopic thinking?

If we continue to restrict the use of such technologies, the digital divide between us and the rest of the world will accentuate. We will lose many opportunities of experimentation, trial and innovation, which are preconditions for growth. The coronavirus pandemic is also a good reminder that the national security paradigm, which is cited for restrictions on this technology (and certainly not limited to Pakistan), needs radical transformation.

The security should be defined in terms of human welfare, individual freedom and freedom of technology instead of relying on archaic modes of governance that requires a top-down approach.

The writers are associated with an independent think tank, PRIME, based in Islamabad

Published in The Express Tribune, May 4th, 2020.

Like Business on Facebook, follow @TribuneBiz on Twitter to stay informed and join in the conversation.
COMMENTS (1)
Comments are moderated and generally will be posted if they are on-topic and not abusive.
For more information, please see our Comments FAQ