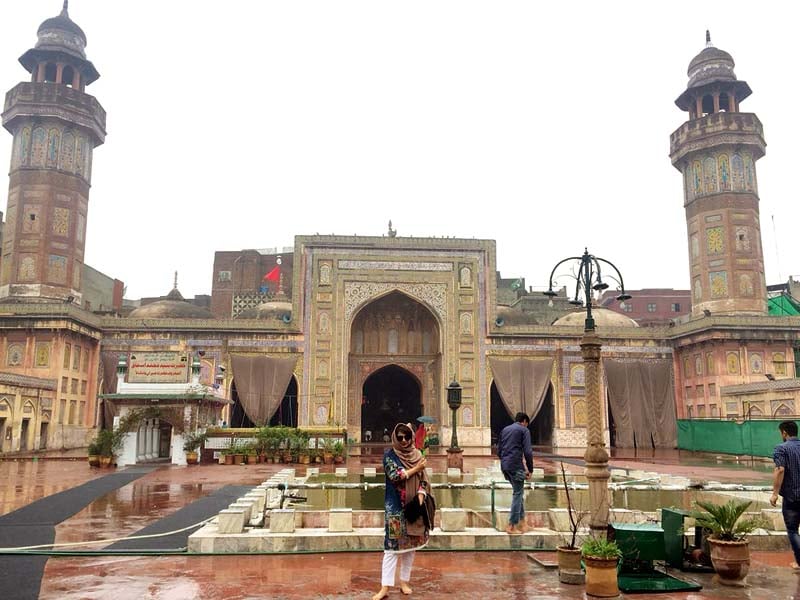 ---
Walking the streets of the walled city of Lahore, it is impossible to miss the famous and aesthetically pleasing Wazir Khan Mosque, which is situated at the entrance of Delhi Gate; surrounded with a bazaar that is still in bloom with fruit, cloth, and khussas. An epitome of simplicity, beauty and pride.




Built in 1634-35 A.D, during the reign of Mughal Emperor Shahjahan, the mosque takes its name from its builder, Nawab Wazir Khan, who was the Governor of Lahore until 1639 A.D.

Much to my surprise the Nawab Wazir Khan (Shaikh Ilm-ud-din Ansari) had studied medicine and was a personal physician of Prince Khurram. The young prince was so fond of his competence that he awarded him the title "Wazir " which means minister.

It has been said that Hakim Shaikh ilm-ud-din had cured Queen Nur Jahan (1577-1645) for cysts on foot and she had rewarded him with all the gold ornaments she was wearing at that time. The cost was around 22 lacs and this was set aside by Wazir to build a mosque that serves as an architectural masterpiece for generations to date.




It has often been said that it took him seven years to complete this elaborate structure which consists of walls that are lined with the calligraphy of holy verses from the Quran and Persian poetry, delicate and fine frescoes covering the facade along with mosaic tiles ornately decorated with Kashi-Kari work that was uncommon at that time. Several archways in the mosque are lined with muqarnas (an ornamented vaulting in Islamic architecture) while the rest is lined with Mughal style frescos and decorative tile panels.

The floral designs and patterns on the wall give a sense of serenity to the mind as you walk through the echoing halls of the mosque.

The main mosque is constructed with bricks and tiles. There is a large courtyard that opens through the entrance where one could find 22 shops in the ground plan that has antique doors. It was once known as "calligrapher's bazaar". The main prayer area opens into the ablution pool which people still make use of.

The mosque contains the tomb of Sufi Saint Muhammed Ishaq Gazruni, Aka Miran Badshah.

Owing to its magnificent beauty it was once the most fancied mosque for the emperors to offer their Friday congregational prayers in the 17th century.




Astounding as it may seem, these structures give you a glimpse of the artistic sense of people at that time along with their way of living. I sense some similarities and some differences while living the same culturally chaotic life.

It is always interesting to walk into old towns and mosques to revisit a glimpse of history and wonder about the people who once lived here, were they like us? How did they live or how were their lives different? What can we learn from them and unlearn from our lives?

The Mughals may not have run the show well but they surely left landmarks that add to our amusement to date.