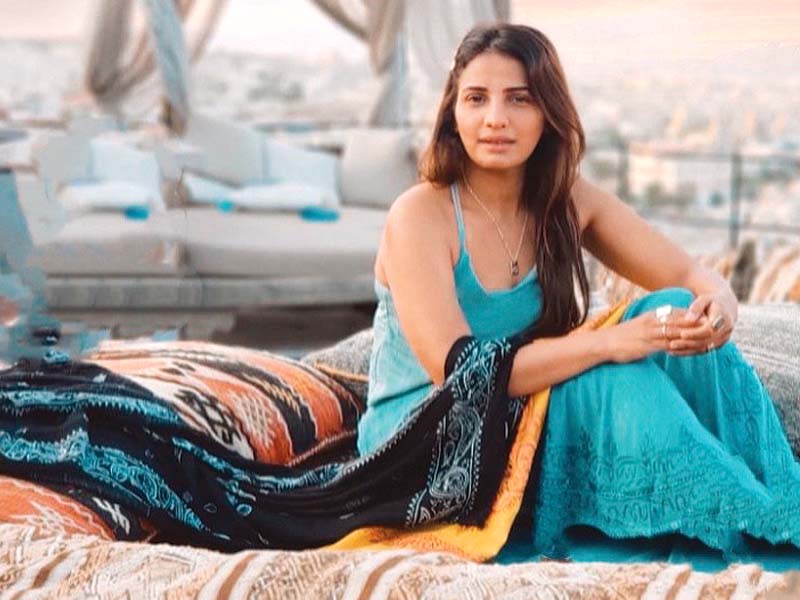 ---
A friend and stylist to all the stars, Aneela Murtaza, has most certainly made her mark in the industry. From her perfectly curated Instagram feed, to her uber chic quarantine looks and her charming personality, Aneela has come a long way. We chat one on one with the stylist and she tells us all

Which international designer would you like to work with?

If he was still alive, I would have loved to work with the revered Karl Lagerfeld. What I admired the most while watching countless documentaries and reading articles, was his never ending vision that was never comfortable in being on the same level as the one before. He outdid himself each time, and to be around that kind of energy is something I can now only dream of.




Which international celebrity would you like to style?

Does it have to be just one? I would definitely say Blake Lively and Zendaya. They both have such effortless style and can pull off just about anything.

Your favourite holiday destination?

Istanbul, Turkey! I always have the most amazing time there.

Your style icon?

Audrey Hepburn. That old school style is making a comeback in waves.

Describe your style in one word:

Distinct.

Your favourite scent?

Mademoiselle by Chanel.

If you could trade your life with someone for a day, whose would it be?

Kim Kardashian! To save the world and be glamorous at the same time doesn't sound so bad.

Something you do to relax?

I wear one of my face masks, make a nice hot chocolate and just watch Netflix.

Three things every girl should have in her wardrobe?

The perfect white and black tee shirt. A pair of perfectly ripped pants, and a signature everyday belt that can go with just about any outfit.




A trend that needs to stop trending?

Neon has become too much. Let's bring out another colour!

A piece of clothing you'll never get rid of from your wardrobe?

I can't get rid of many things. I'm a really sentimental person, and with each garment comes a story that I reflect on from time to time.

What is the cheapest way to revamp your wardrobe?

Keep with the basic styles. They're there for a reason. It's best to invest in a typical article of clothing than splurge on everything designer and branded. It's good for some things, but if we're talking about let's say the perfect white tee, that can be found at any store. So choose your stores wisely and choose the ones that play around with different styles. Trends are changing constantly, so I go to the store with a colour in mind and grab all the pieces of that colour and make the outfit work.

If you weren't a stylist, what would you be?

Being a stylist is my passion. I can't see myself doing anything else! But if I had to say, I suppose I would be a photographer! I love taking pictures.