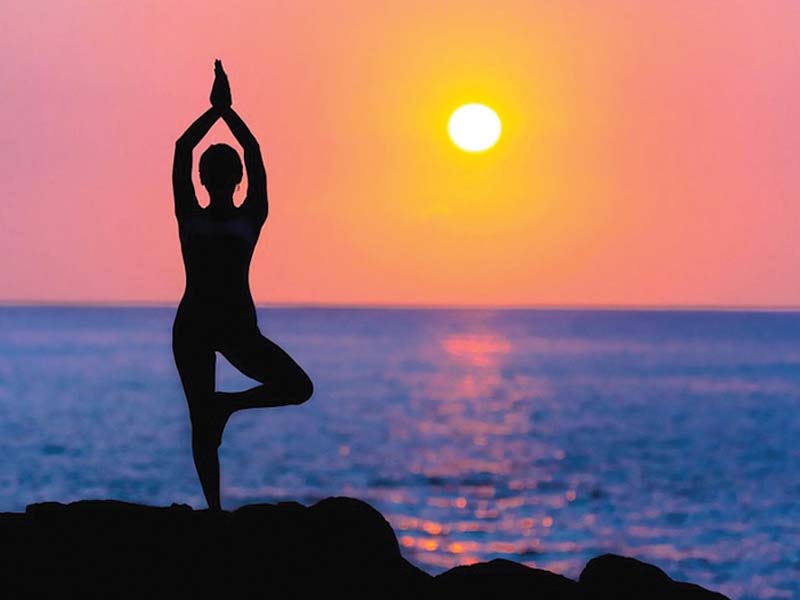 ---
T.Edit chats with Lahore based dietitian and nutritionist Aymen Subhani. Read on as she shares with us tips to survive Ramazan during social distancing, common weight loss myths and so much more.


Tell us a bit about yourself?

I'm a dietitian and a nutritionist based in Lahore. I trained at Bahria International Hospital. I work only from on Instagram where I have over more than 45,000 followers. I provide online consultation to clients/ patients based upon the preference made by them. My Instagram handle is @livingwellwithaymen

What is the difference between a dietitian and a nutritionist?

A dietitian is the one who has studied in a university for four to five years with major nutrition subjects like dietetics. Whereas a nutritionist has no specific education background. Dietitians can provide medical nutrition therapy to their clients unlike nutritionists. Dietitians can do 101 client consultation sessions and are more professionally reliable and equipped at handling complex case patients than nutritionists. (I am not talking about the degree holding nutritionists here.)




What are some common myths about weight loss diets?

Common myths:

Myth: There are magic weight loss foods and fat burners are one of them.

Fact: Being in a calorie deficit and working out five times a week is the only solution to healthy weight loss i.e. calories in < calories out. Fat burners have serious health complications. 

Myth: Carbohydrates cause weight gain.

Fact: Surplus calories cause weight gain i.e. calories in > calories out 

Myth: Lifting weights makes women bulky.

Fact: It does not. Lifting weights is great for toning your body ladies. 

Myth: Fruit has sugar and should be avoided

Fact: Fruit is full of fiber, vitamins, minerals and antioxidants and are great for your body!

Myth: Cardio is best for weight loss and works for everyone.

Fact: Fat loss is different for everyone. Different things work for different people. For instance, in PCOS, we recommend slow exercises with weights to ensure they're body doesn't go under stress and they start losing weight gradually.

Myth: As long as I'm eating "healthy foods" I don't have to worry about my calories.

Fact: Eating whole foods and natural foods is good for your body, no doubt! But it's entirely possible to go in calorie surplus and start gaining weight even while eating healthy foods if your calorie output is zero is less than the amount you're consuming.




These are stressful times, what should one incorporate in their daily meals to keep their energy levels up and boost their immune system?

In these stressful times, everyone is snacking mindlessly and continuously.

I would recommend eating mindfully which is knowing to stop when you're full and not binge eat food.

Include healthy snacks and keeping them at hand is crucial. So on your next grocery run, be sure to get fruits, vegetables, seeds and nuts to consume as snacks. e.g. pair your carrot with homemade sour garlic dip, make banana bites with peanut butter and unsweetened dark chocolate, have sunflower seeds and popcorn as snacks.

To keep your energy levels up and reach your weight loss goals, be sure to add protein in your diet. It could be from oats, bran cereals, quinoa, beans lentils, fish, chicken or beef.

50% of your calories should be from carbohydrates (30% complex carbs like oats, quinoa, bran et cetera and 20% from refined carbohydrates like rice et cetera.) Have around 30% protein intake and 20% healthy fat intake ( can be from nuts, olive oil, avocado et cetera)

To support and ensure proper build up of your immune system include Vitamin A, C, E and Zinc and Magnesium food sources in your diet.

You can get these easily from protein sources like meat, beef, lentils, have nuts, seeds, fiber, yoghurt, cheese, apricots, carrots, turnips, green leafy vegetables like spinach, bell pepper, strawberries, oranges, papaya, lemon etc.




What tips would you like to give to those who are fasting during social distancing?

• Include all food groups in your diet daily.

• Include yoghurt in your sehri so you don't get thirsty. Can be taken in the form of lassi.

• Include protein in your diet to speed up your weight loss during Ramazan. e.g. beef, chicken, fish, lentils, beans etc.

• Do not eat too many fried foods for iftari. Have healthy alternatives like baked pakoras instead of fried pakoras. Eat homemade food. Do not consume carbonated drinks or sodas.

• Do not drink tea and coffee for sehri.

• Reduce salt intake.

What are your go to meals during Ramazan?

My favourite one is lemon and spinach smoothie. It's loaded with electrolytes, minerals, antioxidants and vitamins. Also helps me stay full for longer. For iftar I prefer chicken in my meals. Or homemade channa chaat with boiled/baked potatoes. My favourite snack after iftar is stuffed dates; with nuts or peanut butter.

What does your typical day look like?

Due to social distancing and staying inside, my days are usually the same and start around 10 am. After having breakfast which is usually vegetable omelette with bran bread, I work on my strategies, planning ahead for at least a week, organising my stuff and content creation for my Instagram page. In between I play with my cats, offer prayers, help my mother in the kitchen, follow up with my clients, and binge watch Netflix.

What tips and activities would you suggest to stay active and healthy during Ramazan in quarantine?

You can power walk at home for 30 - 40 minutes or climb up and down the stairs starting from 10 minutes per day to 30 minutes per day. Highly effective when it comes to losing weight. You can do yoga at home. I would say opt for healthy snacking and eating more fruits and vegetables. Being physically healthy is not important, your mental health is as important as being physically fit. So relax your mind, stay calm, stay inside, read a book, read Quran and watch something good and productive on TV. There's a very good season to watch with your family these days, Dirilis: Ertugrul. Know your history and learn how to be a better Muslim.

Who are best fit to be clients for dietitians?

People who want to stay healthy and achieve their goals be that managing your disease like hypertension or weight loss and weight gain, should consult with a dietitian instead of looking for shortcuts and throwing their money down the drain and still not getting any closer to their goals. Consult a dietitian instead of blindly following the trending diet. What worked for your friend, may not work for you. So recognise what your body needs and work with that.

What advice would you give to fellow dietitians?

For fellow dietitians, I'd say being a dietitian, you're always striving to grow. I'd recommend from experience that start focusing on the ideal clients that aren't going anywhere with the results and are not coming back. Recognise the mistake, learn what went wrong, learn how to face read your ideal client into knowing whether they're lying about following the plan or not. These kind of clients are the ones that give you the platform and room to grow and learn more. Challenge yourself into achieving your goals.