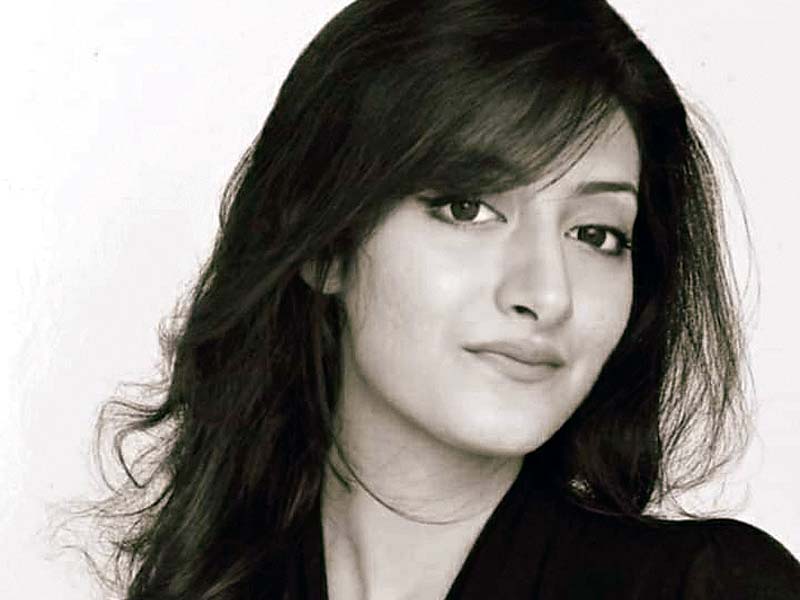 ---
T.Edit chats with Areeba Shoaib, a business graduate by education who is currently working at a well-known textile firm. She loves all form of art and is a self-taught sketch artist. She is a huge animal lover and a proud mommy of three cute fur babies. Her superpower includes binge watching whole seasons on Netflix in a day, eating a whole cheesecake by herself, watching endless make-up tutorials on Youtube and taking super long naps at any given time of the day and also creating intricately detailed sketches. Read below as she spills the beans on how she polished her sketching skills, tips and advice for beginners and so much more.


How did you first discover your talent?

I remember, from a very young age I have been into arts and I have always been good at it. I was one of those kids who'd be doodling all the time even during class, but I never took it seriously until the opportunity came along. When I enrolled in a business university, I met a few classmates who had great sketching skills, and so I got really inspired by their work. That was the time I began to take it seriously and discovered that I do have it in me.

What tips and advice would you give to beginners?

Art to me is a process rather than the finished product, it's personal to everyone. My advice to all the beginners out there would be, to enjoy the process. Keep in mind that it takes endless amount of dedication, perseverance and focus when it comes to art. Don't be scared of failing, draw fearlessly, keep up the hard work, challenge yourself every day and you'll get there.




What are some of your favourite pieces and why?

Although I love all of them, there are two pieces that are very dear to me. First one is the sketch of a shepherd kid hugging a goat. I guess the idea behind making that one is what makes it so special to me. It gives out the message of being kind and loving to all kinds and not just mankind. Second one, would be the sketch of Edhi Sahab, I adore him with all my heart, he was the epitome of kindness and selflessness. He has made me believe that super heroes do exist.

If you had to pass down one of your work to your child, which one would it be?

Definitely the one of shepherd kid one as it gives the message of love, kindness and compassion. Unfortunately, in our society proper education for treating animals' right is not given to children. As the famous Gandhi's quote goes, "The greatness of a nation and its moral progress can be judged by the way in which its animals are treated." So for becoming a good human and a good nation, we need to instil compassion for these voiceless souls in our children's' upbringing.

Would you ever switch to other mediums of expression?

Maybe sometime in the future, I would want to experiment with oil paints.




Describe your journey as a self-taught artist?

It's more like the story of Edison, failing hundreds of times and then achieving the right one. I learnt a lot from looking at the works of various artists, studying them. But as I have said before, the recipe includes talent, perseverance and hard work. I am not sure about my talent, but hard work and perseverance have always been there.

Have you ever displayed your work?

Just on my personal Instagram and recently on Soul Sisters Pakistan, where I received an overwhelming response and love from everyone. But, yes looking forward to display it further hopefully in some art gallery sometime in the near future.

If you were not an artist what would you be?

I'm not a professional artist, it's just something I love doing, not for work or money, but for peace and happiness. It's my favourite de-stressing activity. I've studied business and am currently employed as a business person in a well-known firm. So, if not an artist, I would prefer to be a businesswoman, or a musician, or a detective, or a wildlife explorer. God I want to be so many things!

What's next for Areeba Shoaib?

Areeba Shoaib is still a bit uncertain about the upcoming things but of course can see a bright future as a business person. As for being an artist, this is something which is loved by her, and she will keep following that passion of hers in the pursuit of becoming better and better with each passing day.