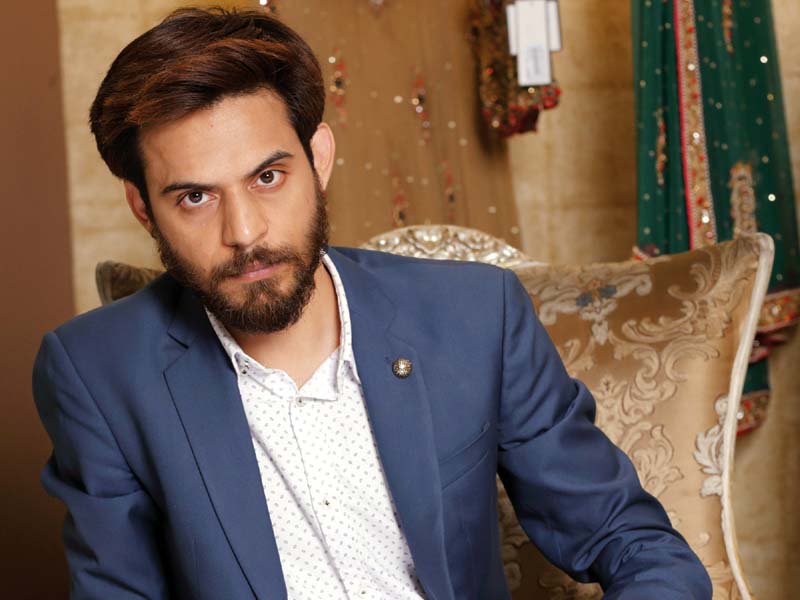 ---
Faraz Abid Sheikhu is known for designing traditional, rich and opulent apparels in combination with modern western silhouettes. He started his label with a workforce of three people but the label gained a strong social significance in no time due to its distinctly modern aesthetics marked by rich colours, lush fabrics, playful patterns and flawless construction. A fashion expert, travel enthusiast and an animal lover, Faraz Abid Sheikhu of FAS Design Studio sits down with us to talk about himself, his brand and his work ethos!

What is your idea of style?

My idea of style is minimalistic. You can wear a very simple outfit yet can make it a head turner simply by styling it the right way. Sleek formals are my go to. I think a dapper look is always a safe bet; classy, trendy and refined.




What was the precise moment when you really decided that designing was your path?

I suppose it was around my late teenage years. I had always been into creative arts. I had a clear sense of what I wanted to do once I started studying at PIFD. It was a bumpy ride at first, since I felt I was kind of an outsider, for that matter but it all turned out to be just fine in the end.

Do you think fashion has become too commercial in result taking the fun away from fashion?

Fashion is more commercial these days, yes. Our fashion industry is growing very rapidly making waves on a global level but it is also being commercialised which doesn't seem to be a very good sign.

How do you strike a balance between creative expression and commercial viability?

I find my balance in not letting too many expectations consume my day. I function in real time; I think, conceive ideas and implement my craft in real time. I always make sure to take time out for myself; to just step back, take a breather, ground myself and then continue on!

Do seasons really matter anymore in the world of fashion?

Fashion per se isn't really dependent on seasons I believe, however in order to make revenue out of it you need to keep in view your audience and the market.




What are the three signs of beauty for you in a woman?

Personality, intelligence and poise.

Are you ever envious of another designer's success?

Success isn't a product of jealousy and I am very content with where I am so no.

Have you failed at anything?

That would be cooking; I'm not good at it.

What are the few childhood memories that shaped you?

I remember dunking my bread in water before eating and my mum still taunts me about it sometimes. I simply cannot wake up early in the morning; I used to sleep with my toothbrush in my mouth in the washroom, while my mum yelled at me from another room. I am still not a morning person.