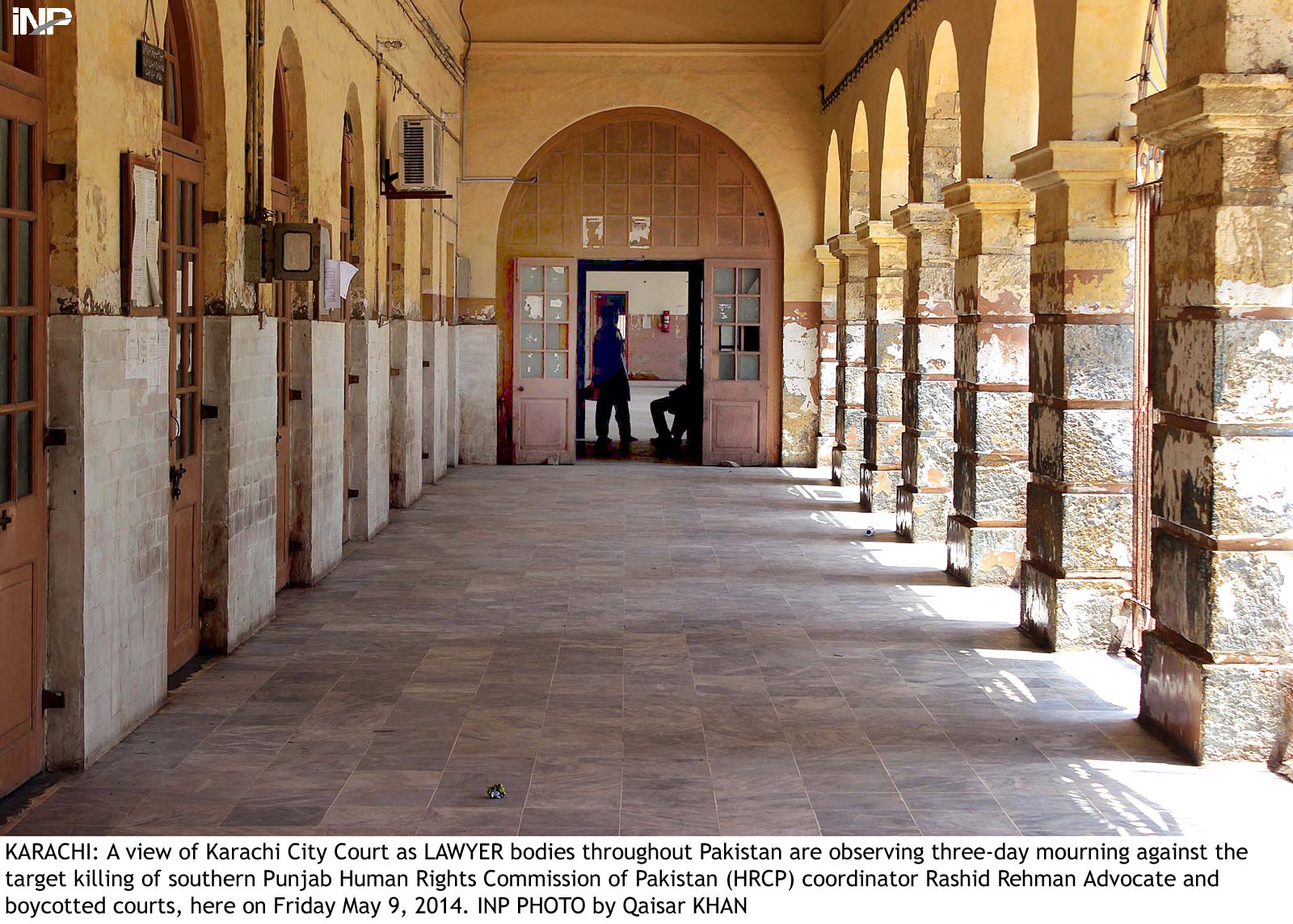 ---
FAISALABAD: The youngster, who came to the district court to collect a stamp paper, was tortured by a group of the lawyers with sticks.

The victim was shifted to a hospital in a critical condition. Kotwali police registered a case against 11 accused including two lawyers but no arrests were made.

The lawyers started defaming the Kotwali police on social media after the police registered a case against them. The police report stated that in the complaint filed by Muhammad Ejaz, his brother Muhammad Omar along with other neighbours went to the district court to collect stamp paper where Mian Bilal Sarwar and Advocate Mudassir Hussain along with their companions named Zawaar Hussain, Sabir, Mudassir and others physically assaulted him.

Lawyers call for inquiry into PIC attack

They grabbed the victim in the district court, took him to the chamber and beat him with sticks, breaking his arm and leg. Then the accused threw him in a state of unconsciousness. He was shifted to Allied Hospital where, according to doctors, one of his legs and arm bones were broken.

Kotwali police registered a case against the 11 accused, including two lawyers, under various provisions in the light of the medical examination and have launched raids to search them.

The FIR stated that Advocate Hussain's brother Zawar Hussain alias Shani saw the victim in the chamber and shouted, "He supports Abdul Rehman's group, do not let him go." After hearing this, the accused, nominated in the case brutally tortured Omar and his accomplice Ali Hassan.

Lawyers involved in PIC attack lose LBA polls

The accused dispersed after the intervention of some senior lawyers. The accused also tried to kill the victim after consulting each other.

After the registration of the case against the lawyers, former Secretary Mian Mehran Tahir and other lawyers confronted DSP Kotwali Fayyaz Ehsan on social media.

Published in The Express Tribune, May 2nd, 2020.
COMMENTS
Comments are moderated and generally will be posted if they are on-topic and not abusive.
For more information, please see our Comments FAQ