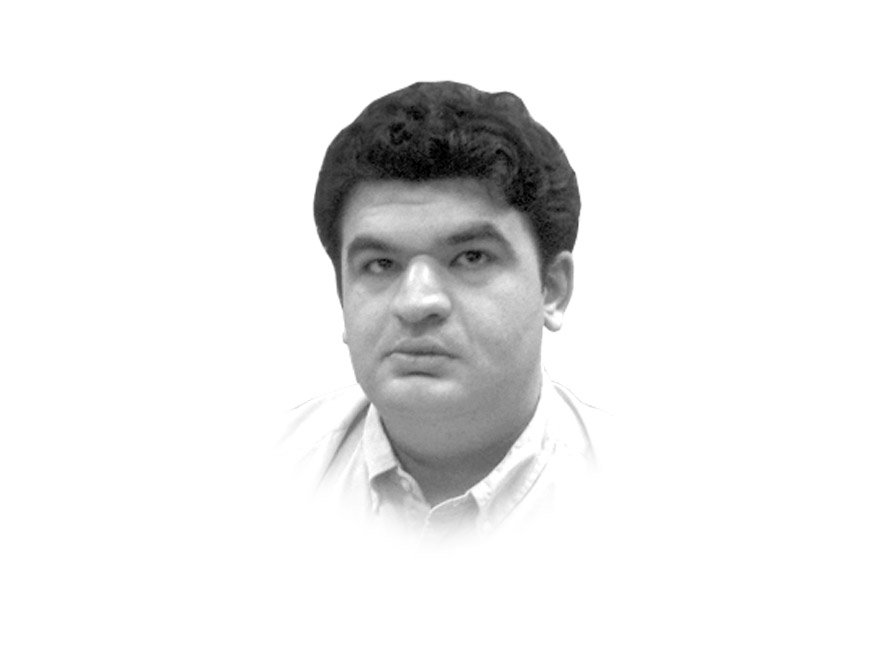 ---
Nadir Hassan, an accomplished journalist, passed away late Thursday night after suffering a brain hemorrhage. He was 37 years old.

A former The Express Tribune staffer, Hassan, in his short career, worked with some of Pakistan's leading publications including Newsline, The News and Herald.

His untimely demise has greatly saddened many in the journalist fraternity and has left his colleagues and friends in utter disbelief. He is survived by his mother, brother and sister.

A former colleague of his at The News, Zebunissa Burki while talking to The Express Tribune said, "Nadir was that dream writer who you could count on for almost any subject (though his eyes would shine when asked to write on anything sports!).

"We spent many years mulling over the right way to say what needed to be said. Journalism lost quiet a star."

"There was a reason I kept coming back to Newsline (six years and three different stints)," Rehana Hakim, the magazine's last serving editor-in-chief, recalled this line that Hassan had wrote for the magazine's closing issue as she spoke to The Express Tribune.

"And I kept taking Nadir back because of the tremendous bite, wit and sense of humour in his writings, which was effortless," she added.

"One could always count on him to meet a tight deadline and deliver a fun piece, a well- written piece, so long as it did not clash with a Roger Federer match. That was the only time he would excuse himself or bunk office."

In her heartfelt comment, the editor went on to state,"I have lost one of Newsline's most loyal supporters and friends today. A tremendous loss.
"At Newsline's farewell party, he was among the first to come and the last to depart. Spent the whole evening meeting all his former colleagues and talking about his memorable Newsline days. One did not realise then that it was to be one of our last meetings.

Besides remembering his sharp writing skills and his unmatched devotion to sports, his colleagues also reminisced about his exceptionally good taste in music.

Journalist Zarrar Khuhro remembered Hassan in the following words, "He was an incredibly talented writer, had the most eclectic and out there taste in movies and TV shows and lived life completely on his own terms."

Some more of his friends took to Twitter to express their grief and offer condolences.


This is utterly devastating @Nadir_Hassan is no more. I can't process this.

— Zarrar Khuhro (@ZarrarKhuhro) April 30, 2020
Utterly devastating. He was so very warm, funny, smart, eloquent and just brilliant. RIP

— Omar Waraich (@OmarWaraich) April 30, 2020
So sorry and shocked to hear that @Nadir_Hassan is no more. May God give his family the strength to bear this sudden, tragic loss 🙏 https://t.co/vcPfdM2IhA

— SenatorSherryRehman (@sherryrehman) May 1, 2020
I never met @Nadir_Hassan in person but he was the kindest of all. Some 7 years ago, he silently slided into my DMs, extended his support in becoming a witness in a court case & told me we got this. Death robs you of people when you least expect it to. RIP Nadir, you braveheart.

— Nighat Dad (@nighatdad) May 1, 2020
I know what you're talking about. He was super kind and it wasn't easy thing for him to do. Specially because he deactivated his account when he was being bullied & didn't want to get into court stuff

— Sana Saleem (@sanasaleem) May 1, 2020
@Nadir_Hassan, a 34-year-old journalist passed away a short while ago in Karachi after a sudden brain haemorrhage. Nadir was an incorrigible Liverpool FC fan and a fine young man and journo. Heartbroken, lost for words at the tragic loss. RIP. Thoughts, prayers with the family.

— Abbas Nasir (@abbasnasir59) April 30, 2020
What a loss. He had a big brain. Met him at the Tribune. Young oped writer. https://t.co/fc5t9n6qzI

— Mahim Maher (@Mahim_Maher) April 30, 2020