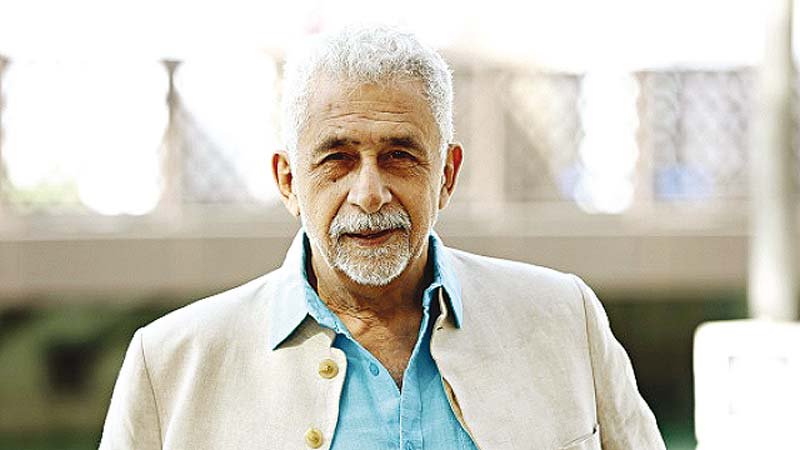 ---
The Indian film industry has lost two gems this week. The deaths of icons Irrfan Khan and Rishi Kapoor shook the world as the two starts left for humble abode within 24 hours.


The D-Day actors passed away on Wednesday and Thursday, respectively. While Khan had been diagnosed with a neuroendocrine tumour, the Bobby star had been battling leukaemia.


Later, on Thursday evening, many came across rumours on the social media that veteran actor Naseeruddin Shah is hospitalised. However, his family has confirmed to IANS that Shah is fine and healthy, and is in his residence in the city.




Shah's son has rubbished rumours of his father's ill health. In a Twitter post, Vivaan Shah told his father's well-wishers that he is fine, and condoled the deaths of Khan and Kapoor.


Vivaan wrote in a tweet, "All well everyone! Baba's just fine. All the rumours about his health are fake. He's keeping well. Praying for Irfan Bhai and Chintu ji. Missing them a lot. Deepest condolences to their families. Our hearts go out to all of them. It's a devastating loss for all of us."


All well everyone! Baba's just fine. All the rumours about his health are fake. He's keeping well 🙏Praying for Irfan Bhai and Chintu ji. Missing them a lot. Deepest condolences to their families. Our hearts go out to all of them. It's a devastating loss for all of us 😔🙏

— Vivaan Shah (@TheVivaanShah) April 30, 2020


"That man is a national treasure. Please take care of him. Stay safe, ya'll!" one fan wrote under Vivaan's tweet. "Best wishes to Naseeruddin Shah," wrote another.

"He's absolutely fine, and is observing lockdown with my aunt Ratna in Mumbai, it is fake news," confirmed Saira Shah Halim, niece of the actor told the publication.

According to Saira, her father Lieutenant General Zameer Uddin Shah had spoken to the veteran actor a short while ago and was assured that Shah is hale and healthy.

The actor has also worked in Pakistani films such as Khuda Kay Liye and Zinda Bhaag. In an earlier interview with Hindustan Times, the actor had open up about why he chose to do Shoaib Mansoor's directorial.

"If Khuda Kay Liye were about glorifying the Taliban, I would have not come on board to be part of the story," Shah recalled. "Coming from a very orthodox Muslim family, as a child, I was told that Islam is the greatest religion and all non-Muslims are kaafirs. But those thoughts used to disturb me as a growing adult. We do not choose our parents and the religion we are born into."

Have something to add to the story? Share it in the comments below. 
COMMENTS
Comments are moderated and generally will be posted if they are on-topic and not abusive.
For more information, please see our Comments FAQ