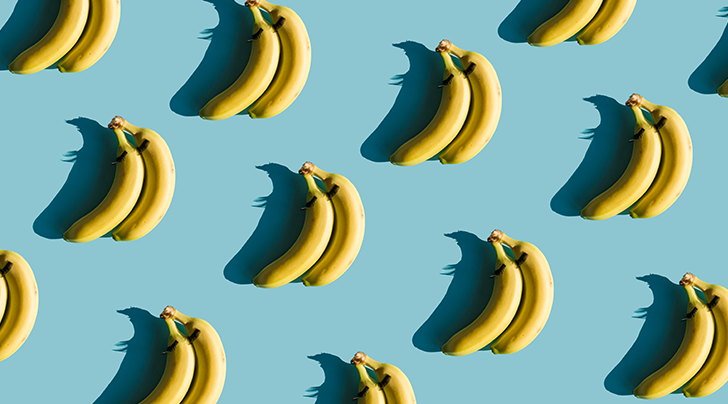 ---
If you're an avid user of social media, you must have noted that many have been busy making banana bread in quarantine. While making banana bread is quite straightforward, there are a number of different uses for bananas some of which include your beauty regimen.

Bananas make for a great hair or face mask and can promote luminous skin and a healthy scalp of hair. As compiled from Vogue, here are a few ways to add bananas to your DIY skin and hair care recipes.

A hair mask for dry ends and dull hair 

We've all heard of banana smoothies, but did you know you can even make a smoothie for your hair? If you mash a banana with an avocado, you'll be able to target those dry ends that may have come about due to weeks of no salon visits. Use the mashed ingredients and apply to your ends and go upwards as you massage it in. Avocados contain fatty acids which will target weak strands, while bananas will repair and hydrate your lacklustre mane.



A lip mask for a chapped pout

We've all been there and been victim to chapped lips. They don't look good and can also be painful. While a chap-stick can do the job of keeping your lips soothed and moist, we promise there's nothing better than a banana lip mask. Mash your banana and mix with some coconut oil and honey. When combined together, the mixture will instantly soothe your lips and it also smells good.



A face mask for that glowing skin

If you've read any skin care articles, you will have come across the words collagen and collagen-boosting. Bananas can prove important in the production of collagen in the skin due to being rich in silica. Mash a banana and mix it with equal parts honey and yoghurt and this mask will instantly hydrate and moisturise your skin. You'll see results instantly after you wash the mask off. 



As an acne treatment 

Bananas are rich in a number of vitamins and contain potassium, iron and zinc. These properties have the ability to calm inflamed skin which is prone to acne breakouts. Mixing a mashed banana with turmeric and baking soda will make you a powerful spot treatment that actually works. This mixture will absorb all excess oil from your skin so be sure to apply it to the areas where you need to control and regulate sebum production.  










COMMENTS
Comments are moderated and generally will be posted if they are on-topic and not abusive.
For more information, please see our Comments FAQ