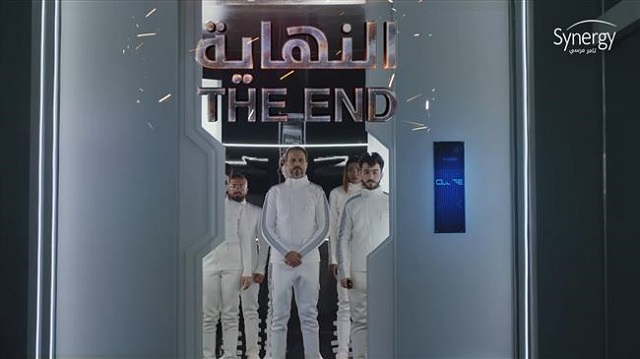 ---
A new Egyptian TV drama, set in the year 2120, that predicts Israel's destruction as well as the break-up of its closest ally, the United States, has been condemned as 'unacceptable' by Israel.

According to the its foreign ministry, the series "is completely unacceptable especially because the two states have had a peace treaty for the past 41 years."

The futuristic show titled "El-Nehaya", which means "The End" in Arabic narrates the story of a computer engineer living in a dystopian world dominated by cyborg clones.



In the first episode, a teacher tells a class of students about "the war to liberate Jerusalem", which he says occurred less than 100 years after Israel's founding in 1948.

Problematic TV content: a catastrophe in the making

The teacher says Jews in Israel "ran away and returned to their countries of origin" in Europe. He made no mention of what happened to Jews in Israel whose families came from other Middle Eastern countries - roughly half the Jewish population, reported Qatar-based Al Jazeera.

A holographic map of a divided US is also shown, with the teacher saying that "America was the central supporter of the Zionist state".

There was no immediate comment from the Egyptian government.

The series, which was authorized by the Egyptian government's censor, was produced by Synergy - one of Egypt's largest production companies - which has strong government connections.

The first episode of the drama was removed from Youtube, according to Press TV.

Egypt and Israel have worked closely on security issues since the 1979 treaty, which was brokered by the US. The two countries have coordinated operations against armed groups in their shared border in the Sinai Peninsula.

Egypt-Israel peace treaty lives on in troubled region

However, public opinion in Egypt has remained largely against normalised relations with Israel.

In response to the Israeli Foreign Ministry's statement, the Middle East Monitor quoted the scriptwriter of the series, Amr Samir Atef: "We present meaningful entertainment through this science fiction series. That's why all the possibilities were on the table. All the possibilities were considered but the Israeli reaction, which I do not care about at all, was not."

Produced by Synergy, one of Egypt's largest production companies, the television show was aired on 'ON', a private television channel, but was authorised by the Egyptian government's censor, the report added.
COMMENTS
Comments are moderated and generally will be posted if they are on-topic and not abusive.
For more information, please see our Comments FAQ