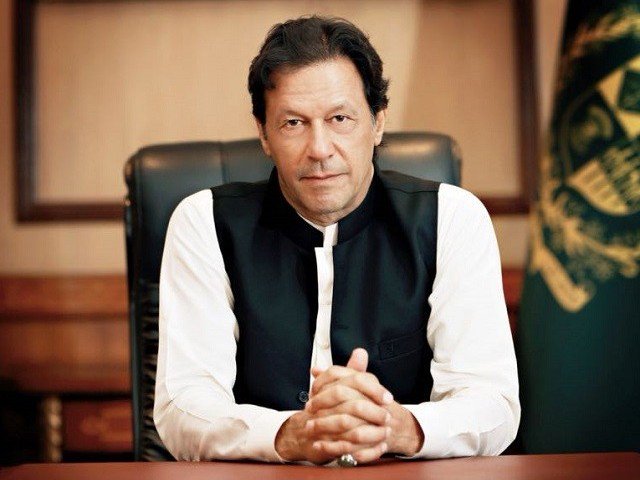 ---
Prime Minister Imran Khan on Thursday reminded the international community of its responsibility to act against the war crimes and genocide being perpetrated against the Kashmiri people in Indian Occupied Kashmir (IOK).

The occupied valley is under lockdown since August 2019, when India, in a unilateral and illegal move, revoked IOK's special status. The following draconian crackdown on civil liberties continues till today and the region has been neglected during the current Covid-19 pandemic sweeping across the world.

The prime minister said the right-wing Indian government, under the cover of the pandemic, has continued its Hindutva supremacist agenda, driven by the fascist RSS ideology.


Under cover of COVID19 global pandemic, the Modi Govt with its fascist Hindutva Supremacist RSS-driven ideology continues its war crimes in IOJK as it violates the Fourth Geneva Convention by continuing its genocide of Kashmiris: & by attempting to change https://t.co/ezFAQBhE7I

— Imran Khan (@ImranKhanPTI) April 30, 2020


He further said that the BJP-led government is continuing its genocide of Kashmiris in violation of the Fourth Geneva Convention.

The premier added that New Delhi is attempting to change the demography of the disputed region.

"The international community has a responsibility to take note of & act against these war crimes by India in violations of 4th Geneva Convention & int humanitarian laws," said the prime minister in a series of tweets.

World is now realising agonies of living under siege

Earlier, the prime minister had said that perhaps now the international community can understand the suffering being endured by the people of IoK as protests erupt in various parts of the world against coronavirus-related lockdown.

He had further said that under the inhumane political and military lockdown, the people of occupied Kashmir have been without provision of medical, financial, communication or food assistance.

On April 3, India approved the "Jammu and Kashmir Reorganization Order 2020" which gives non-Kashmiris the right to become permanent residents of the valley.

Under the new law, those who have resided for a period of 15 years in the IOJK or studied for a period of seven years and appeared in class 10/12 examinations in educational institutions located in the region are now eligible to become permanent residents.