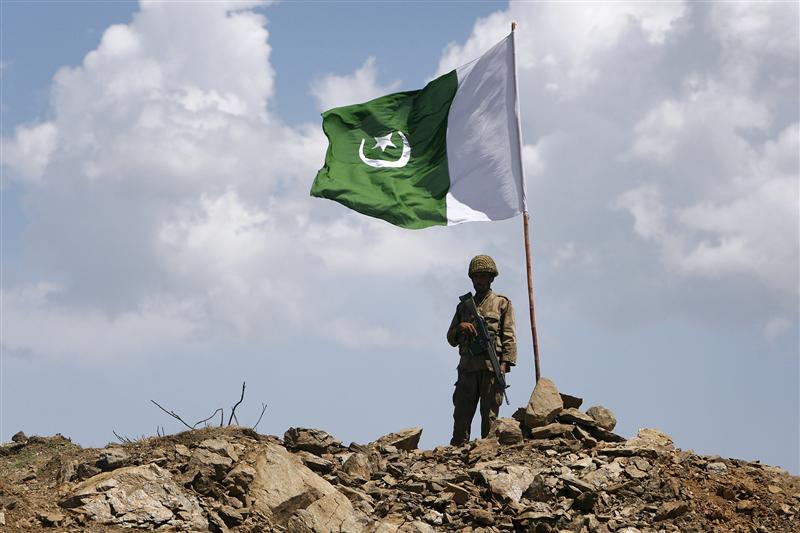 ---
At least two civilians and one Pakistani Army soldier were martyred and two others injured as Indian forces violated the ceasefire along the Line of Control (LoC) on Thursday.

Indian forces resorted to unprovoked firing at Kailer and Rakhchikri sectors, the Inter-Services Public Relations (ISPR) said.

In the Kailer sector, Indian troops targeted Pakistan Army posts with automatic and heavy weapons. The military's media wing said the Pakistan Army effectively responded to the aggression.

During the exchange of fire, 34-year-old Naik Ali Baz was martyred.


In the Rakhchikri sector, the Indian armed forces targetted the civilian population, said the statement, adding that the martyred included a 16-year-old girl and 52-year-old woman.

Army chief vows befitting response to fresh ceasefire violations by Indian troops

Two civilians, a 1o-year-old boy and 55-year-old woman were injured due to the indiscriminate firing in the Kirni village.

A day earlier, Army Chief General Qamar Javed Bajwa said that the Indian military shall always get a befitting response to ceasefire violations, and vowed to protect innocent civilians along the LoC and defend honour, dignity and territorial integrity of motherland at all costs.

According to an ISPR statement, General Bajwa visited forward troops along the LoC and was briefed about the latest situation, Indian troops' frequent ceasefire violations deliberately targetting innocent civilians and Pakistan Army's response.

Appreciating operational preparedness and high morale of troops, the army chief lauded officers and men for continued vigilance and professionalism.