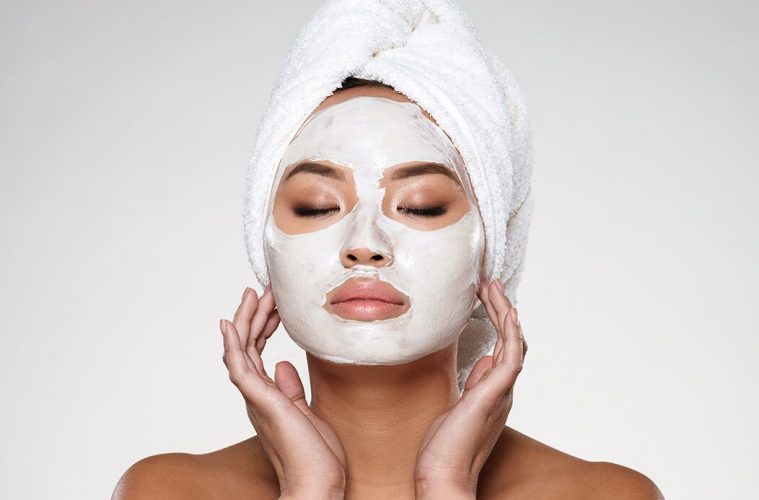 ---
We've been stuck indoors for some time now and who knows, it could be for the foreseeable future. And with that being said, we miss our manicurists, our aestheticians and our dermatologists among many things. Getting our simple routine facial now seems like an unimaginable luxury but that shouldn't mean you can't continue to care for your skin from the confines of your home.

It is important, more than ever now, to indulge in self-care, take care of your mental health and maintain a healthy and active routine while in quarantine. We swear by a little self-care in the form of an at home spa, in your very own bathroom. While anxiety, stress levels and fear may be peaking, a little DIY facial can do you some good.

While we agree that you may not be able to recreate the perfect spa-like experience from the comfort of your home, top aestheticians have argued that you can recreate an almost professional experience. Follow these expert-approved steps as compiled from allure and gear up for an afternoon of self-pampering.

Step 1: Create an ambiance

Think about your favourite salon and spa and why you go there. Is it for the ambiance? Is it for the service? Whatever the reason may be, you should create your own ambiance at home whether with lit candles, soothing music or a glass of chilled lemonade before you kick start your facial.

Step 2: Double Cleanse 

Cleanse, cleanse, cleanse! There's no two ways about it. An oil-based cleanser will remove any make-up and dead skin to prep your skin for your facial. Then opt for either a cream or foam-based cleanser to rinse off any remaining residue. Massage your face well to ensure all the grime is gone.

Step 3: Exfoliate 

Now, it's time to exfoliate. Exfoliation removes the top layer of your skin cells and will enable other products to effectively penetrate into your pores. Exfoliate in circular motions to leave your skin supple and squeaky clean. Be careful not to over exfoliate as this can damage your skin's protective barrier.

Step 4: Mask

Depending on your skin type and its needs, your next step will be to apply a mask. Whether your skin is acne prone or oily or dry, there are an array of masks available to cater to different skin types. If you're looking for hydration, then you can opt for a sheet mask that will give your skin all the TLC it needs in quarantine.

Step 5: Steam 

Use a bowl and fill it with hot water, carefully positioning your face over the bowl with a towel over your head. This step will allow your skin to open up while you still have the mask on. Alternatively, you can drop in a few slices of oranges into the water which will do the job of softening your skin.

Step 6: Massage and Moisturise 

After taking enough steam, it's time to layer on your favourite moisturiser, serums and face oils. After applying a serum on your skin, apply a generous layer of your favourite moisturiser. As you apply the products, give yourself a massage to boost blood circulation and lymphatic drainage. Target all areas of your face, including around your mouth, nostrils, your T-zone and even your ears. Whether you opt to use your fingers or a jade roller, be sure to be gentle on your skin to avoid bruising.