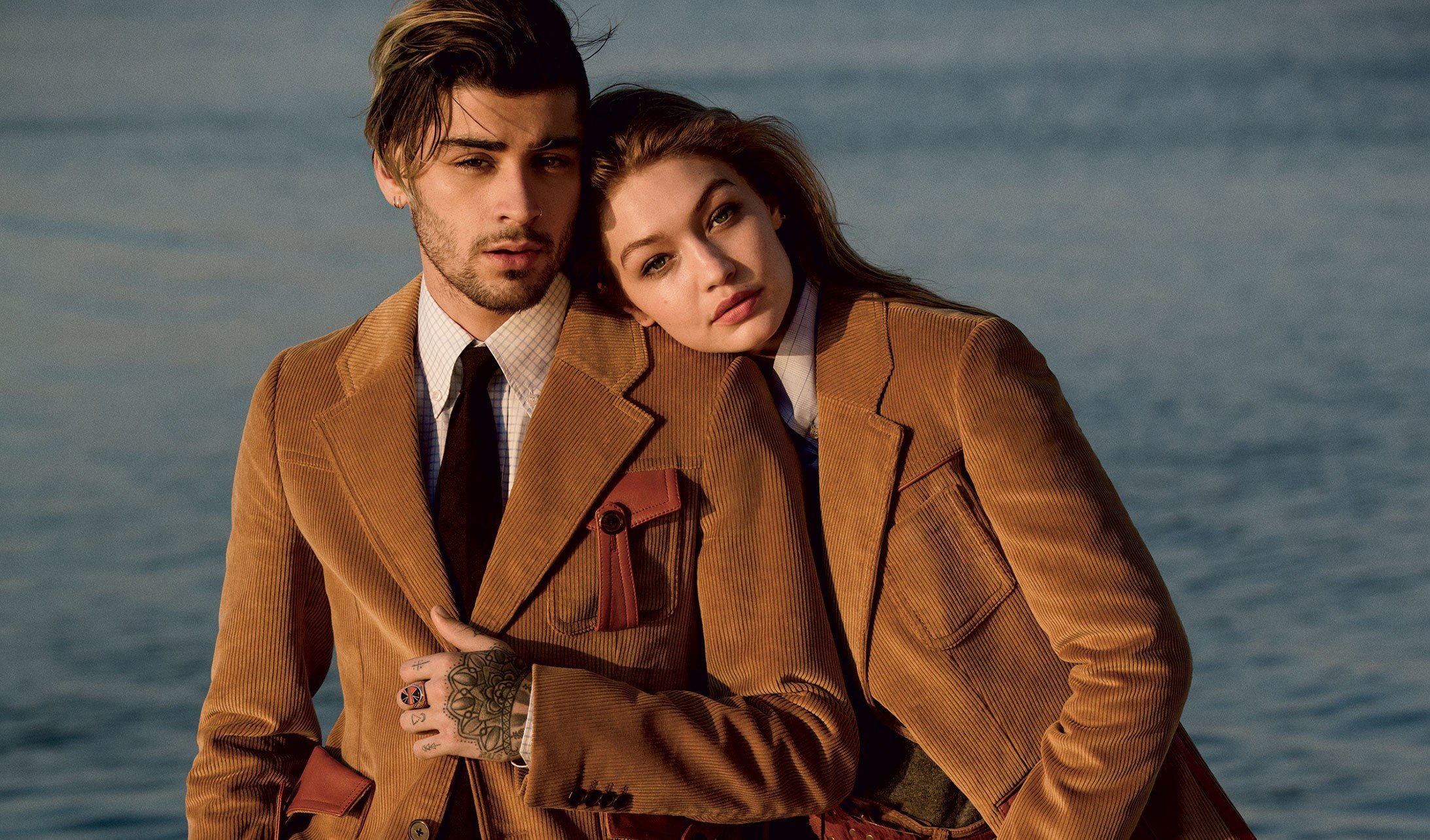 ---
Zayn Malik and Gigi Hadid are expecting their first child together, according to TMZ, and the news rightly sent Twitter into a meltdown last night as longtime One Direction fans and general Twitterati digested the news.

'Zayn', 'Gigi' and their combined couple moniker 'Zigi' were all top Twitter trends throughout the night as the world reacted, with Entertainment Tonight confirming that not only fans but their families are also overjoyed.

"Gigi and Zayn are expecting their first child together and the couple is very excited! Gigi has kept the secret close to her family and friends for a while as she's only a few months along," a source was quoted.




"Once Gigi and Zayn got back together at the end of last year it was like they never skipped a beat and knew what they had was special. The couple and their families are overjoyed," confirmed ET. 

Even though neither of the two have confirmed or denied the news yet, Directioners seem to be over-the-moon as Z will be the third one from the group to become a father!

The reactions were naturally priceless. Many didn't even wish to be in either of Z or Gigi's shoes, but in their baby's!

https://twitter.com/holyfaulkner/status/1255243124009586694

https://twitter.com/shesaIutations/status/1255256412407693312


me calculating at what exact time I should kill myself so I reincarnate as zayn and gigi's baby pic.twitter.com/G0ZJt32EV6

— huhubels (@hanselaries) April 29, 2020


People are also already jealous of the genes that the baby will inherit from both sides of the family. Both Zayn and Gigi's families are known to be quite the lookers!


zayn and gigi's unborn child already calling me ugly i can feel it pic.twitter.com/WIUzs8u3Uz

— tara (@liqwydd) April 28, 2020


https://twitter.com/finelinemoonx/status/1255256016033329152


zayn malik's and gigi hadid's baby will be blessed with these genes pic.twitter.com/GY1JqSmAik

— tpwk 🍒 (@SVTdiaryyy) April 29, 2020


Many took to actually listing down all the gorgeous connections the child will have. We're already starry-eyed!


This child is gonna have Dua Lips & Bella Hadid as aunts, Gigi Hadid as their mother, and Zayn Malik as their dad. The power... https://t.co/uosTRYrke1

— harry (@hxarry) April 28, 2020


Fans of One Direction were also coming to terms with the fact that two members (Louis and Liam) are already fathers, and now Z in on the way.

https://twitter.com/madison_tpwk/status/1255244940763893764

https://twitter.com/V_ct0r_a/status/1255258321457733632


the way that's zayns gonna be the THIRD member of one direction with a whole ass child. where does time go they were 17 literally yesterday pic.twitter.com/0Ucq7by43P

— long hair harry (@canyonsangeI) April 28, 2020


Some also took the opportunity to joke about Zayn's departure from One Direction, five years ago. All in good spirits, though.


Zayn & Gigi's baby realizing it's father broke up One Direction pic.twitter.com/Swme1RJAYP

— elVirghoe (@elVirghoe) April 29, 2020


Are you just as excited? Because we sure are!

Have something to add to the story? Share it in the comments below