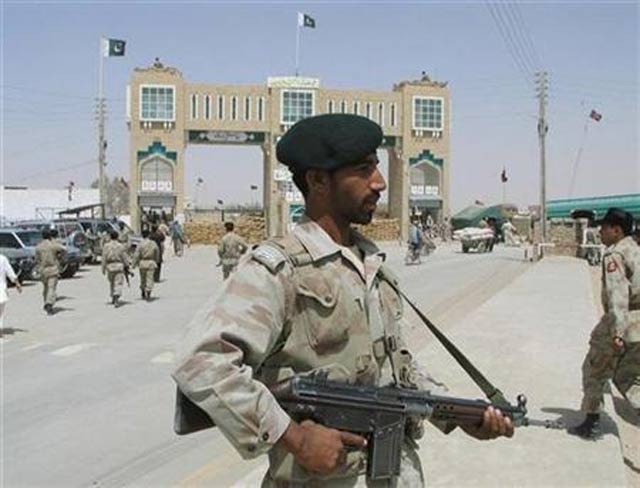 ---
PESHAWAR: The provincial government on Tuesday said that they were considering a plan to re-open the Pakistan-Afghanistan border for export of locally manufactured goods and that the federal government will be approached in this regard.

This was stated by Khyber-Pakhtunkhwa (K-P) Chief Minister Mahmood Khan on Tuesday, during a meeting with traders from Sarhad Chamber of Commerce and Industries and the Anjuman-e-Tajiran at the Chief Minister's Secretariat.

CM Mahmood said he was aware of the challenges faced by traders and that he will take all possible measures to address them. He further assured the delegation that issues related to the federal government will be taken with relevant authorities on a priority basis for their timely resolution.

The chief minister explained to the traders that all measures taken by the government, including the ongoing lockdown and social distancing, were aimed at saving lives from the novel coronavirus (Covid-19) pandemic.

He further said that the government's measures will not yield the desired results until and unless the public, including traders and shopkeepers, do not support them.

The delegation of trades informed the chief minister about the issues they were facing due to the lockdown. With the fasting month of Ramazan having commenced and Eidul Fitr around the corner, they demanded that 'essential shops' should be allowed to open.

CM Mahmood clarified that the government did not want to keep business activities closed but due to the Covid-19 pandemic, some difficult decisions were taken to protect lives.

"We are faced with a difficult situation as we have to save people from coronavirus as well as from hunger at the same time," he remarked.

The provincial chief executive said that the government is working to resolve issues related to the rent of shops which have been impacted by the pandemic.

In response to a request from the delegation to offer a relief package for small traders, the chief minister said that the provincial government is taking the necessary steps to give relief to all sectors within available resources.

The chief minister also expressed concerns over the rapid increase in coronavirus cases in the province, especially in the provincial capital. He called upon the traders and shopkeepers as well as the public to strictly implement preventive measures.

Published in The Express Tribune, April 29th, 2020.