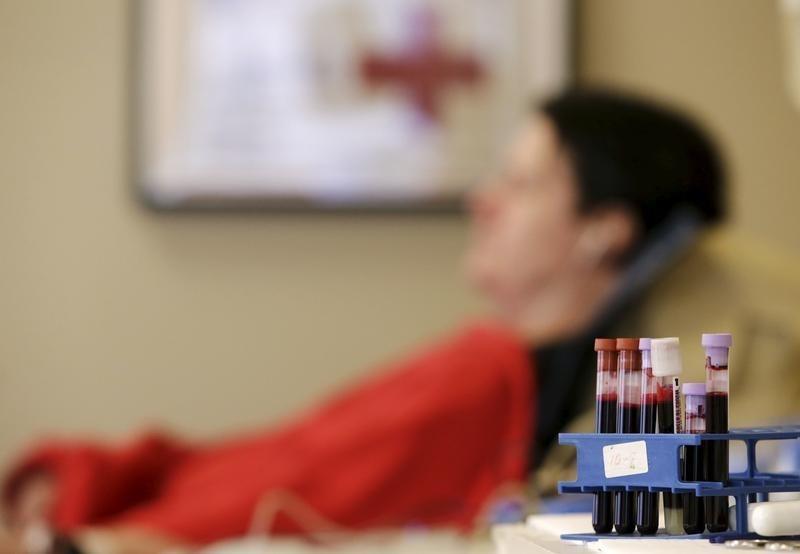 ---
LAHORE: As the amount of blood available in the designated thalassemia centres thins out, the patients are at risk of being denied lifesaving transfusions across the country, health experts have warned.

Moreover, lockdown restrictions have also affected movement of patients for routine checkups and transfusions, putting their lives in jeopardy.

On the other hand of the spectrum, donors are finding it hard to donate blood to the thalassemia centres as the fear of coronavirus and travel restrictions limit them at their homes.

Subsequently, the centres across the province are now running out of blood stock for patients, paving the way for a lethal crisis.

Assessing the gravity of the situation, the government has undertaken measures to help resolve the issue on a priority basis by directing the concerned departments, health forums and social organisations to launch a campaign for blood donations to overcome the shortage for thalassemia centres.

A Pakistan Thalassemia Centre (PTC) report states that the country has approximately 100,000 patients suffering from the inherited genetic disorder.

The patients suffer from an inherited blood disorder that mars the production of the oxygen carrying protein, haemoglobin, in their red blood cells.

Despite limited resources and ongoing health emergency, the government successfully facilitated a recent drive to ensure smooth access to blood for the patients.

The Pakistan Demographic and Health Survey (PDHS) reports that one out of every 14 children dies before the first birthday and one in every 11 children dies before reaching the fifth birthday.

The document further highlights that among other diseases, an estimated 5,000 children with beta thalassemia are born per year. This number is around 5-8% of the total 9.8 million carriers of the blood disorder in the country.

Pakistan Red Crescent Society (PRCS) Chairperson Abrarul Haq said following the appeal and directions of the government, the PRCS and donors jointly organised blood donation camps in which, among others, more than 50 police personnel donated 250 blood pints.

He appreciated the efforts of Dawat-e-Islami Ameer Maulana Ilyas Qadri for financially contributing and donating blood in the camps.

Sundas Foundation Medical Director Dr Adnan Gilani said that beta thalassemia among children was one of the most severe forms of blood disorder.

He said that during blood shortage, such patients face a serious threat as their blood only has a few healthy red blood cells that are not enough to promise a healthy life cycle.

Following the government's appeal to save the precious lives of the children, the Sundas Foundation along with other associations organised 50 blood donation camps in which Punjab Police personnel, religious organisations and the general public donated more than 300 pints of blood, Dr Gilani confirmed.

"The government's appeal was quite successful as the collected blood stock is sufficient for approximately 6,000 thalassemia patients till June," he said.

Published in The Express Tribune, April 27th, 2020.