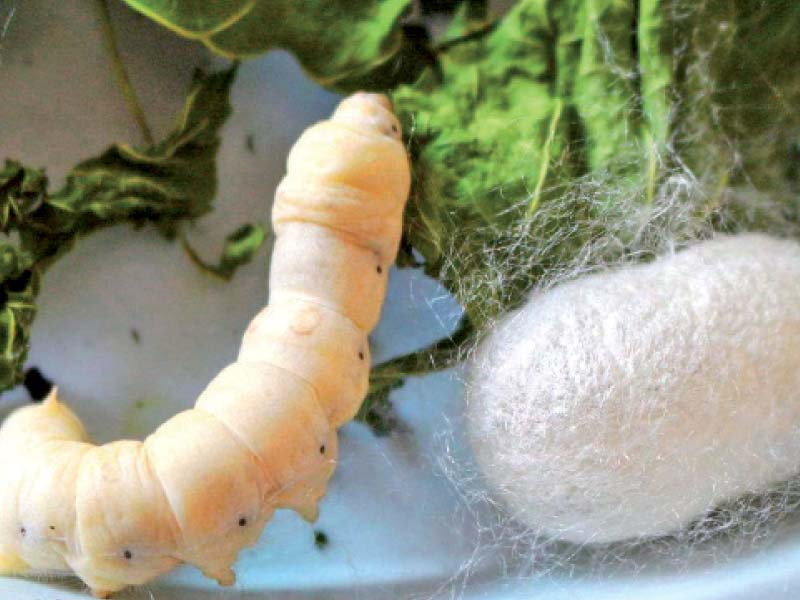 ---
LAHORE: The silk farmers in Punjab are facing massive financial losses during the global COVID-19 prevention shutdown.

With the super spreader claiming lives all over the world, it appears the import of the silkworms, used in the sericulture industry, has been on hold since February this year. The pause in imports, according to one silk farmer, has cost the industry a whopping loss of Rs.25million.

Commonly known as silk farming, sericulture is the process of making silk fibers. It begins by raising silkworms and then processing the fibers they produce. The fiber later forms the thread.

According to details, before the shutdown, the Punjab Forest Sericulture Department provided silkworms to 700 families across the province.  Each packet of seeds can produce up to 30,000 eggs. The official mentioned the cost of each packet is up to Rs.2,000.

"We are hoping to provide seeds to 1,000 families before the onset of the season in September," said Assistant Director Sericulture department Punjab Muhammad Farooq Bhatti.  He claimed the department plans to double the quantity to seeds for farmers to meet the deficit this year.

The shortage of seeds comes as a bolt out of the blue for many families that depend on silk farming.  Many families that rely entirely on silk farming will now have to tighten their purse strings due to the shortage of seeds. "This time, I only received one packet of seeds," claimed Asghari Bibi, a silk farmer and sole breadwinner of the family.

The practice of raising silkworms has been around for several thousand years. It began in China more than three millennia ago. It remains a profitable venture, even for small-scale farmers who raise the larvae and spin the threads as a kind of cottage industry.

For Asghari Bibi, this season will be particularly tough. "I will not be able to earn enough to support my family due to the shortage of seeds," she said. According to details provided by the department, Punjab has a thriving sericulture industry. Last year, the farmers were able to earn up to Rs. 40million with the silk they produced. However, this year, due to the coronavirus outbreak, the silkworm farmers in Punjab have only been able to make Rs.13million so far.   Despite the odds, distressed farmers are still hopeful about the upcoming season. "I am hoping to get more seeds next time," said Mohammad Ali, an octogenarian, who has been farming for several years.

Published in The Express Tribune, April 26th, 2020.