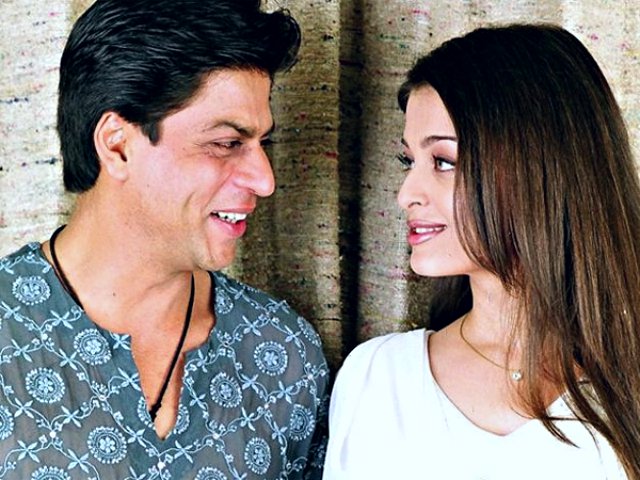 ---
Any Bollywood buff would recall the 2000 hit Josh, a gang-war actioner with Shah Rukh Khan and Aishwarya Rai Bachchan in the lead roles. The Mansoor Khan directorial marked the first time the duo shared screen space but what was even more interesting was the fact that Aish played SRK's sister in the film – not his love interest.

The role of her lucky man was instead essayed by Chandrachur Singh.
But now, 20 years later, King Khan has admitted that he was highly disappointed over not getting a chance to romance the gorgeous Aish in Josh. He opened about it during an award function recently, while presenting an award to the Bachchan bahu.

"I have been very unlucky with Aishwarya. It's a shame that in our first film Josh, Aishwarya, the most beautiful woman in the world, in the universe and even beyond on all the planets, was my sister," SRK joked. "She played my twin sister and people even told me that we look alike. I am still living in this misunderstanding that though I played her brother, I at least look like her."

Post-Josh, the duo came back together in Mohabbatein and Devdas. SRK has joked about working with the former Miss World in Devdas as well. He was once quoted saying, "I have been very lucky that I never got the opportunity where Aish could love me and I could love her on-screen. Everything was in place but I (Devdas) left her (Paro) and when I returned, she had left me."

As for the least but not the least Mohabbatein, the actor concluded by saying, "Mohabbatein me ye bhootni thi (She was a ghost in Mohabbatein)."

Oh well…at least SRK and Aish are good friends off-screen!

Have something to add to the story? Share in the comments below.