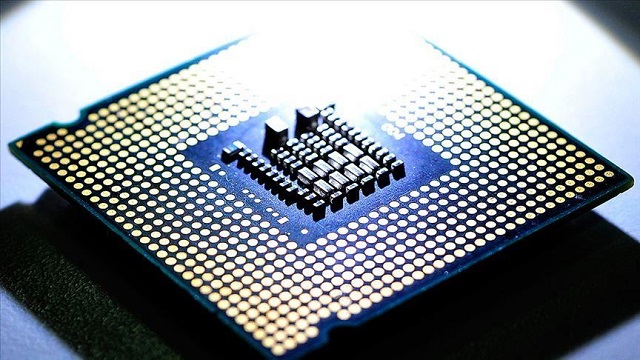 ---
ANKARA/ISTANBUL: Tech companies may not have developed a new technology due to Covid-19, but they started to implement the technologies with innovative studies, said an expert.

Academician Ilker Kose, head of Istanbul Medipol University Technology Transfer Office, said Tech companies now focused to curb coronavirus.

With the transformation of the Covid-19 outbreak into a pandemic, measures have been taken in many areas to prevent the effects of the epidemic worldwide.

Technological developments are among the most curious topics in these difficult days.

Facebook to introduce gaming app, says NYT

"Among these developments protecting social distance comes first, and also controlling mobilisations situations and tracing systems are other important developments," said Kose, in an exclusive interview with Anadolu Agency.

Meanwhile, tech giants Apple and Google had announced that they will make cooperation on Covid-19 contact tracing technology.

Turkish Health Ministry had also launched an application for smartphones that will enable people to detect and monitor the Covid-19 cases in their locations.

Another issue is technology companies focused on right after the first shock was the solutions that enable the things we do in daily life to be done remotely, said Kose and added:

"Distance education and video conferencing solutions improved and increased rapidly, and similarly, solutions have been developing to provide health services remotely."

People still in Covid-19 trauma

Applications for smartphones, which developed as a warning system when entering the intensively Covid-19 patients area, became popular.
Kose said tracing people with their cameras and phone signals was already possible but it was limited due to law restrictions.

He emphasised that the people still have not gotten over the social trauma caused by Covid-19 and once we overcome this situation we will make more rational decisions.

"However, it is certain that relevant legislation will move forward to a point in which the public's health becomes will be more important than individuals' freedom. Therefore, many applications will be used for marking and following people, measuring the social distance which recent technology already enable to do so," he said.

Saying that doing it is possible with all kinds of traceable devices, said Kose and added that mobile phones, smart ID cards, wearable technology such as watches and bracelet will become widespread.

5G technology people's demand

Although the world focuses its eyes on vaccine studies, there are also very important developments in the field of digital technology.

Kose stated that wireless communication has become essential in our lives and this system mostly has been using for voice, image, and data communications.

"If people use their smartphones as they do now, this current infrastructure would be enough for these developments, but people's demands are increasing. Furthermore, not only humans but devices also use the internet infrastructure," he said.

He also stressed that the world approached the technological limit in wireless communication, therefore using 5G and the following technologies are necessary.

"5G technology is a solution that arising from the demands of people" he added.

Waiving freedom to prevent the virus

Answering questions on personal data and individual freedoms Kose said people will prefer restriction instead of getting the virus from other people.

"This will certainly limit individual freedoms in the current sense. However, the same individuals will be willing to waive their freedom due to the risk of infection from anyone else. Therefore, when paradigms change, norms and rules will also change," he added.

Kose said in modern societies, individual freedoms are somewhat ahead of public health.

Stranded Indian parents watch son's funeral on Facebook

"We see this approach in mandatory vaccine applications, but people and states will have the same opinion even the most libertarian state after this trauma for more strict tracing system to protect public health," he said.

Western countries' approach

China is known to have an enormous surveillance system that gives the ability to trace millions of people.

"Western societies will develop unique solutions different from China and similar countries," said Kose on the question of whether Western societies can establish a Chinese-style social surveillance system

"Authoritarian countries will proceed by setting rules that the whole society will follow. But I don't think Western countries will put pressure on people on this issue. Instead, they will ask the public to decide for the transition to the surveillance system to prevent pandemics," he said.

Kose said that in a society where people accept such a surveillance system some people would disagree.

"Those who don't accept it would be alienated from the people and the number of who disagree would decrease," he added.

He claimed that there would be an accumulation of anger against surveillance and tracing system, and would witness social riots.

The novel coronavirus has spread to 185 countries and regions since emerging in Wuhan, China last December, with the US and Europe now the hardest-hit areas.

There are over 2.71 million coronavirus cases worldwide with more than 191,000 deaths. More than 745,000 people have recovered, according to data compiled by US-based Johns Hopkins University.
COMMENTS
Comments are moderated and generally will be posted if they are on-topic and not abusive.
For more information, please see our Comments FAQ