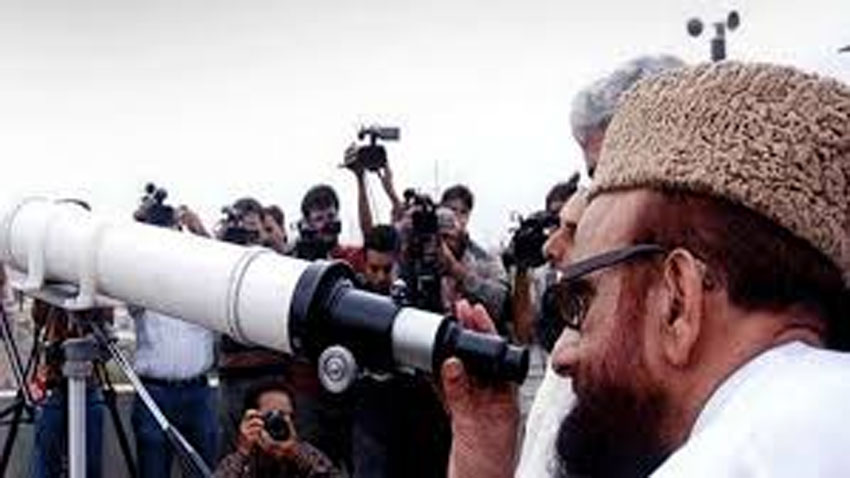 ---
Central Ruet-e-Hilal Committee would meet on Thursday (today) in Karachi to sight the Ramazan moon.

The meeting would be presided by the committee's Chairman Mufti Munibur Rehman.

Earlier on April 11, the Pakistan Meteorological Department (PMD) said the crescent heralding the holy month of Ramazan will be sighted across Pakistan on Friday, April 24 whereas Saturday, April 25 will be the first day of fasting.

The PMD – the national weather service – rejected all possibility of moon sighting on Thursday, April 23.

On February 27, the Federal Minister for Science and Technology Fawad Chaudhry also claimed in a tweet that the first Ramazan would fall on April 25.


انشااللہ رمضان المبارک کا چاند 24 اپریل کو پورے ملک میں دیکھا جا سکے گا اور25 اپریل کوپہلاروزہ ہو گا،روئت ھلال کمیٹی نے ذیعقداور رجب دونوں کی غلط تاریخ دیں 5 مارچ کو پارلیمان کی مذہبی امور کی کمیٹیوں کو بریفنگ دیں گے کہ عید اور اسلامی تہوار تقسیم نہیں اتحاد کا باعث بننے چاہئیں۔

— Ch Fawad Hussain (@fawadchaudhry) February 27, 2020


He had also claimed that the country's official moon-sighting committee – the Ruet-e-Hilal Committee – had erred while announcing the Islamic months of Ziqad and Rajab.
COMMENTS
Comments are moderated and generally will be posted if they are on-topic and not abusive.
For more information, please see our Comments FAQ