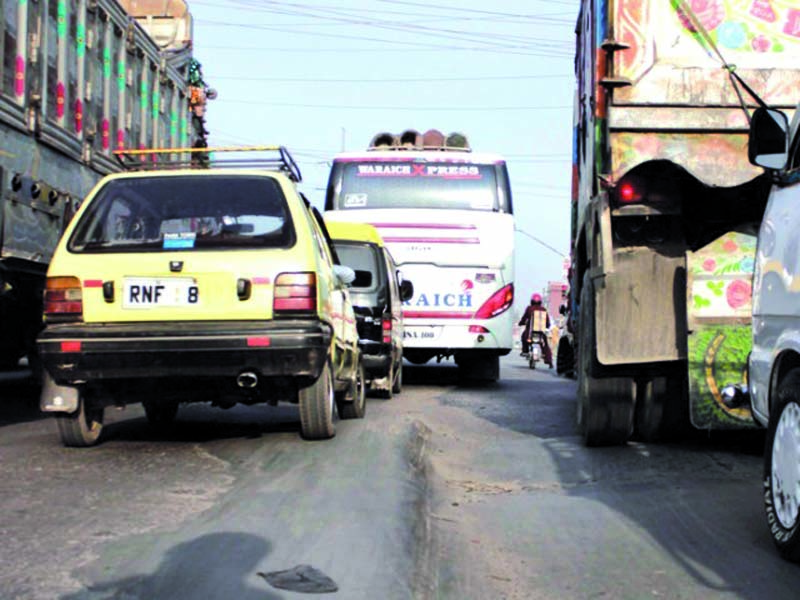 ---
ISLAMABAD: The Capital Development Authority (CDA) has completed the process for hiring a consultant for the rehabilitation of the IJ Principal Road.

The authority has selected Zeerak International to devise a feasibility report of the project after they submitted the lowest bid from amongst contenders, read a statement issued by the CDA on Monday.

The authority had decided to rehabilitate the IJ Principal Road and had invited bids from prospective consultants under its project concept-II (PC-II).

The development of PC-II of the project had been approved by CDA's Development Working Party in December 2019, and consultants were invited to submit bids through an advertisement.

Four consulting firms had responded to the advertisement with technical and financial proposals, including the government-owned National Engineering Services Pakistan (NESPAK), EA Associates, ACC Consultants and Zeerak International.

The statement said that bids were opened on Monday and Zeerak International's bid was found to be the lowest.

After the award of the work order, the successful consultant will be required to submit a feasibility report within two months. Thereafter, it will have to submit a detailed engineering design, estimates and a completed project concept-I (PC-I) in four months. The total time for completing the consultation project has been set as six months.

The IJP Road connects Islamabad with Rawalpindi and also serves as a major artery for heavy transport vehicles coming from Punjab and Azad Jammu Kashmir (AJK) and heading to Taxila, Attock and Khyber-Pakhtunkhwa (K-P). Owing to the movement of heavy traffic and little maintenance, the road has deteriorated over the past decade.

Originally the road was designed to offer an alternative for light traffic plying between the twin cities. However, when Peshawar Road was closed for trucks and other goods carriers due to security concerns around 2008, heavy traffic was diverted onto the IJP road.

Drivers and passengers passing through this major artery have long complained about the poor condition of the road.

The complete rehabilitation of IJP road will facilitate inter-provincial traffic and the traffic from Rawalpindi to Islamabad and vice versa.

CDA for speedy conclusion to pending inquiries

The authority on Monday directed the relevant officials to conclude all pending inquiries as swift as possible. Instructions for the expeditious conclusion of pending inquiries have also been issued to all inquiry officers by CDA's Human Resources Development directorate.

During a meeting at CDA headquarters on Monday, it was observed that inquiries relating to the complicated master plan have been completed but routine inquiries were taking too long to complete.

It was further directed that all such inquiries must be completed within two weeks. Any inquiry officer who fails to submit inquiry reports in time will be subjected to disciplinary proceedings, including stoppage of their salaries.

Published in The Express Tribune, April 21st, 2020.
COMMENTS
Comments are moderated and generally will be posted if they are on-topic and not abusive.
For more information, please see our Comments FAQ