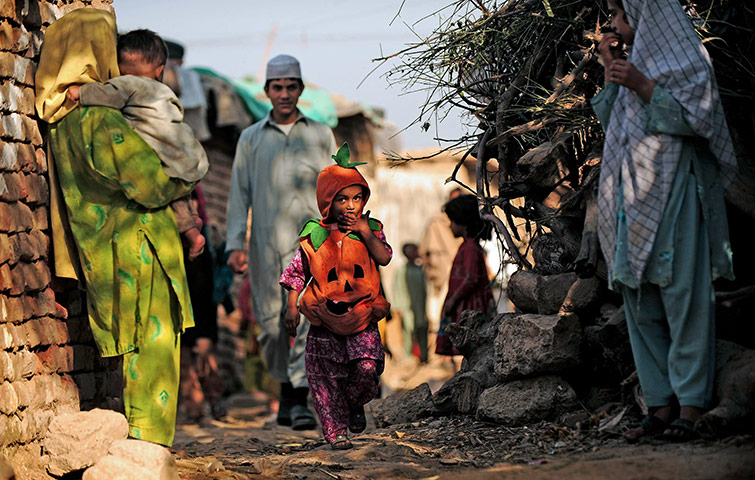 ---
ISLAMABAD: The Federal Govt Employees Housing Foundation (FGEHF) has given alleged illegal settlers in Sector G-14 of the federal capital 15 days to all pack up and leave, even though there is a lockdown in effect in the city, imposed to combat the novel coronavirus (Covid-19).

The foundation on Sunday said final notices have been served to the illegal squatters through an advertisement published in all leading newspapers a few days ago.

The notice further said that the foundation had found some 406 built-up properties (BUP) in Sector G-14/1, 2 and 3 during a survey. These occupants were then compensated for their structures.

"It has been observed that despite receiving money, the occupants have failed to vacate the land," the foundation stated in the notification.

The notice warned that if occupants do not remove their settlements or debris of demolished structure, the district administration shall then do so through an operation after 15 days.

"The administration shall not be responsible for any loss whatsoever as a result of this operation," the notice further read.

The FGEHF had previously announced that the 15-year-long  dispute over development in Sector G-14 had been resolved after the foundation decided to pay illegal settlers for their BUP and that the entire matter was expected to be resolved by the end of April 2020.

The housing foundation had made this announcement in response to several queries lodged on the Prime Minister's Citizen Portal regarding the development of Sector G-14 and its sub-sectors. Sector G 14 had been announced in 2004, but due to illegal BUPs, it could not be developed.

Land for Sector G-14/1, 2, and 3 had been acquired by the Islamabad district commissioner's office, under Section 11 of the Land Acquisition Act 1894, in January 2005.

However, the award for BUP in Sector G-14/3 was not announced until 2014 while a supplementary award was announced in 2017. Around 70% of Sector G-14/3 has been vacated and development work has started.

Measurements for BUP were conducted in Sector G 14/2 and awarded in February 2020.

Similarly, measurements for BUP have already started in G 14/1 and were awarded in March.

Published in The Express Tribune, April 20th, 2020.
COMMENTS
Comments are moderated and generally will be posted if they are on-topic and not abusive.
For more information, please see our Comments FAQ