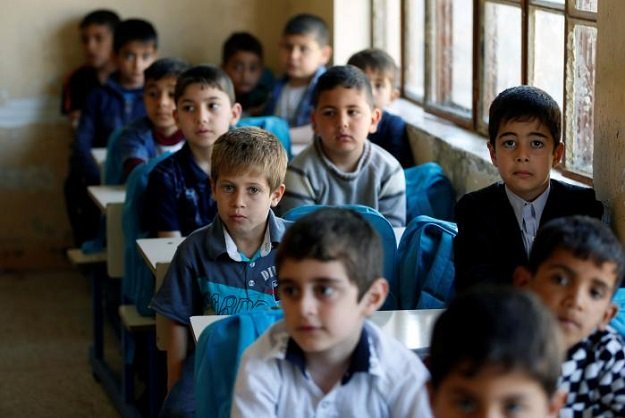 ---
LAHORE: Lahore High Court (LHC) Chief Justice Muhammad Qasim Khan has asked the provincial home and education secretaries to appear before the court on Friday if the government fails to resolve the issue of opening the offices of private schools for paying salaries.

The chief justice was hearing a petition against the closure of school offices during the lockdown imposed to prevent the spread of novel coranavirus. The petitioner had complained that salaries had not been paid to the teachers and other employees.

When the chief justice asked if the Punjab government had announced any policy in this regard, the petitioner's counsel said no notification had been issued yet.

The chief justice asked how the teachers would get salaries if offices of schools would not be opened.

Meanwhile, Justice Shahid Karim of the LHC reserved decision on maintainability of a petition filed against deduction of Rs7 on a message sent while applying for aid under a programme initiated by the government to support the needy amid the ongoing lockdown.

The petitioner contended that people were already facing severe problems because of the lockdown. He alleged that the amount which government had promised to give to the poor people through its Imdad Programme was not reaching them.

He added that the government had introduced a mobile application to help the daily wagers, labourers and poor people but Rs7 was being charged for a message sent for applying for the programme.

Published in The Express Tribune, April 17th, 2020.